Living costs on a catamaran vary significantly from one sailor to the next. When i lived on my boat in the Bahamas i didn´t have much money. I was on the lower end of the numbers that you will read below. Some of you have a bigger budget and so i have also added other sailors costs for comparison. You now have the best way of estimating what your dream life will cost!
The cost to live on a catamaran ranges from $2,000 – $5,000 per month for a family of four; $500 – $2000 for a couple. It includes expenses like maintenance, provisions, insurance, marina fees, and fuel. Various factors may affect costs, such as size, age, and condition of the boat.
If you've been wondering how much it costs to live onboard a catamaran, this article will cover everything you need to know including an estimated monthly and annual budget. Keep reading to learn potential expenses and various factors that affect your living costs, how to cut down on those costs, and what to look for when choosing a catamaran.
Expenses To Consider When Budgeting To Live on a Catamaran
Your living costs will vary significantly based on your location. For example, cruising the US East Coast will result in a different price tag than cruising the Mediterranean. But apart from food, fuel, and water, what other costs are we talking about? Below is a list of the most common boat expenses.
Provisions
It's essential to stock up on your provisions when living on a catamaran since you will not have the luxury of dashing to a store while sailing. Again, it's more economical to buy what you need upfront than buying when you dock as prices usually are higher – well, except for fresh foods like vegetables. Still, whenever you need to restock while in a new location, do what you do back home, get a car (rental), and go to the supermarket.
Luckily, cats are big on space, so storage poses no problem. Some of the foods you can stock up on include the following:
Dried and canned beans (we carried tens of pounds of these) 
Coffee and milk (dried milk is perfect)
Grains, pasta, oats
Canned and dehydrated vegetables
Oils, spices, nuts, seeds, and vinegar
Wine and beer
Baking ingredients
Consider potting some fresh herbs in the cockpit. These will add great flavor to your meals. When preparing your meals, try and balance fresh, canned, and dry ingredients to stretch your food budget without forfeiting flavor.
This category also includes household supplies such as cleaners, laundry soap, lotions, and tissue paper.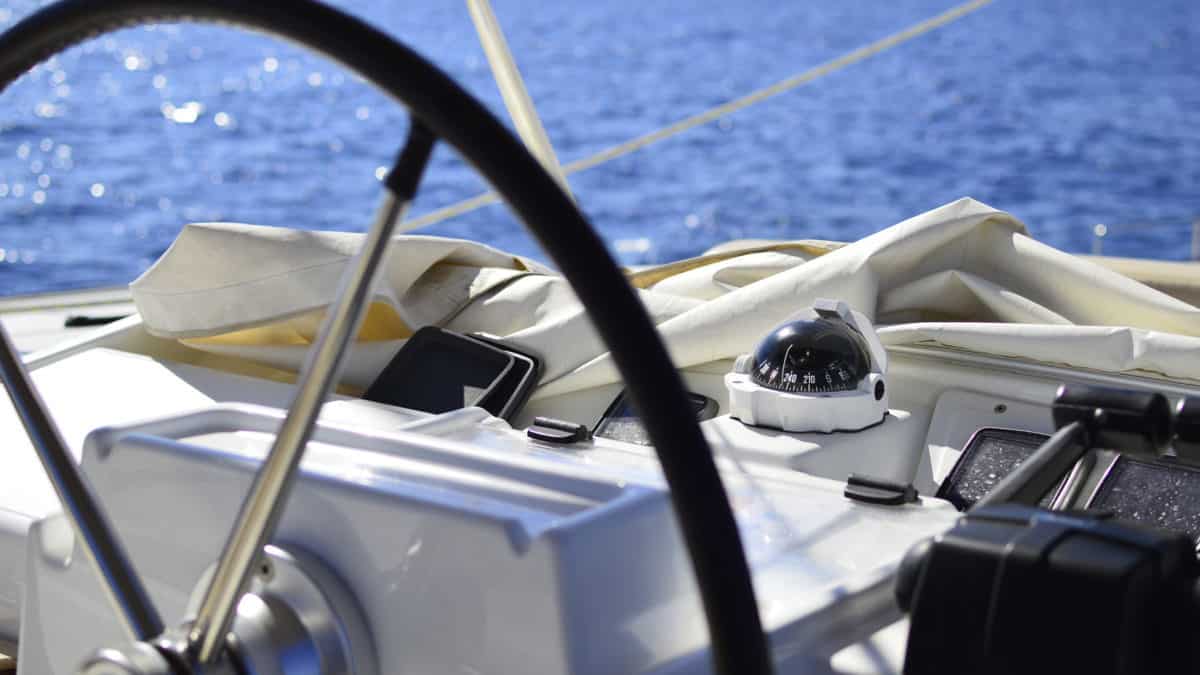 Fuel
You will require cooking gas, diesel for the engines, and petrol for the dinghy or outboard. The latter might not cost you much per month since you might only need to use it for emergencies. Cooking gas costs can also go lower if you use solar power. 
Diesel prices ranges from $3.0 in Florida to $5.56 in Spain per gallon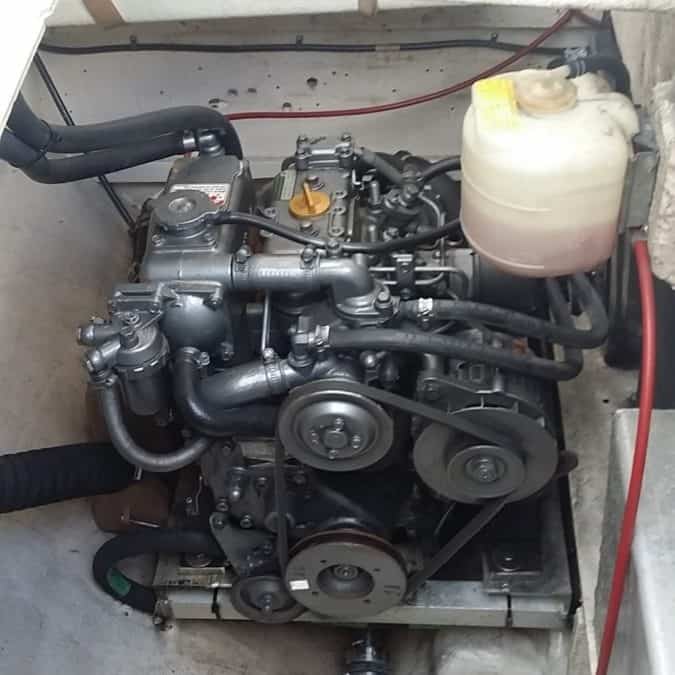 Repairs and Maintenance
Catamarans have a lot of duplicates; two hulls, two engines, etc. While this makes the vessel perform more efficiently, it also results in double maintenance and high spare costs. In general, boat repairs take a sizable chunk off your expense account. And if you move a lot and do a number of crossings, your catamaran is sure to suffer considerable abuse. This translates to high maintenance costs. 
While buying a catamaran is a heavy investment, the first year of ownership is typically the most expensive. You'll spend most of your time – and money- discovering what works for you and kitting the boat to suit your tastes. You will also need to purchase different tools, spare parts, and cleaners.
With a new boat, the costs may be a lot less than if you have an older one since the latter will need both maintenance and repairs. To be on the safe side, budget between 10% and 30% of the boat's worth as your annual maintenance costs (this might sound crazy but to my experience is accurate). Note that this cost could go down considerably if you are handy since you can do most of the repairs and maintenance on your own instead of hiring professionals. These may include:
Sanding and painting the boat
Fixing electricals 
Plumbing
Upholstery work
Insurance
When you are starting out, boat insurance is expensive. However, the cost drops from 2.8% to about 1.3% of the value of your boat. Shop around for the best rates based on the hurricane season and the region you'll be cruising in. The general rule of thumb for annual insurance costs is 1-3% of the boat value.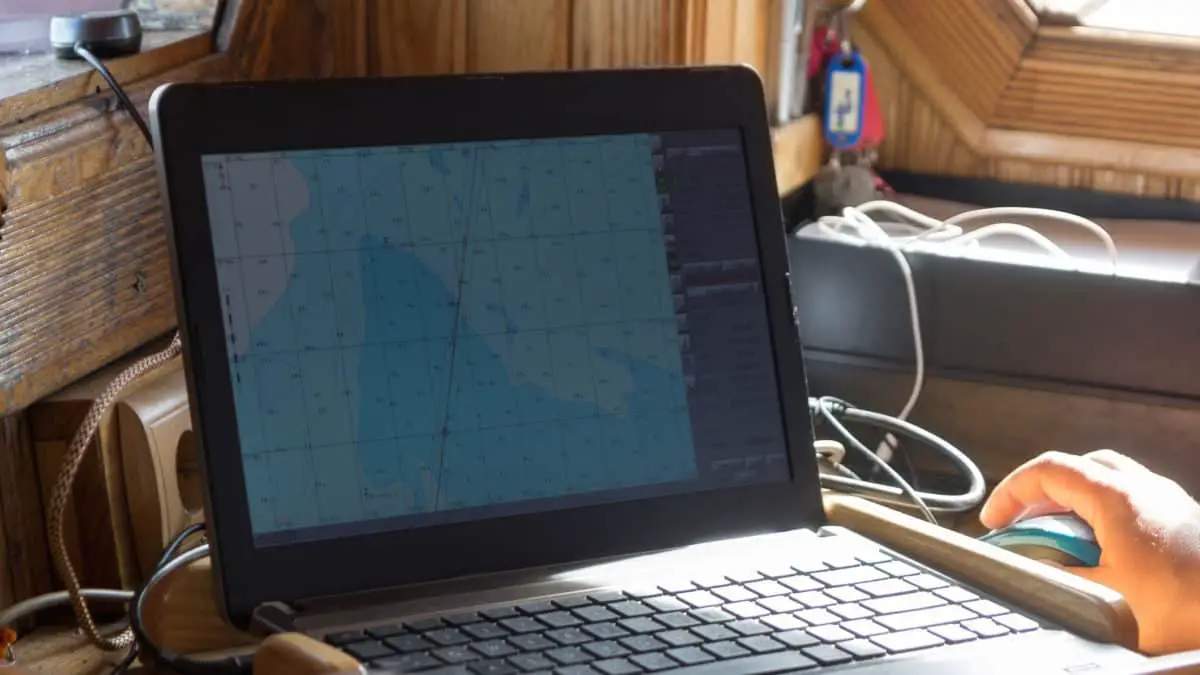 Internet Fees
Internet fees cover your email, weather, and satellite phone. If you have Google Fi, you can retain your USA phone number. In addition, you get access to cell+data as you move closer ashore and prior to checking into port. Use of local SIM cards upon hitting land is also included. 
For the best cost savings, look for a phone contract that enables you to use data without the need to access WI-FI.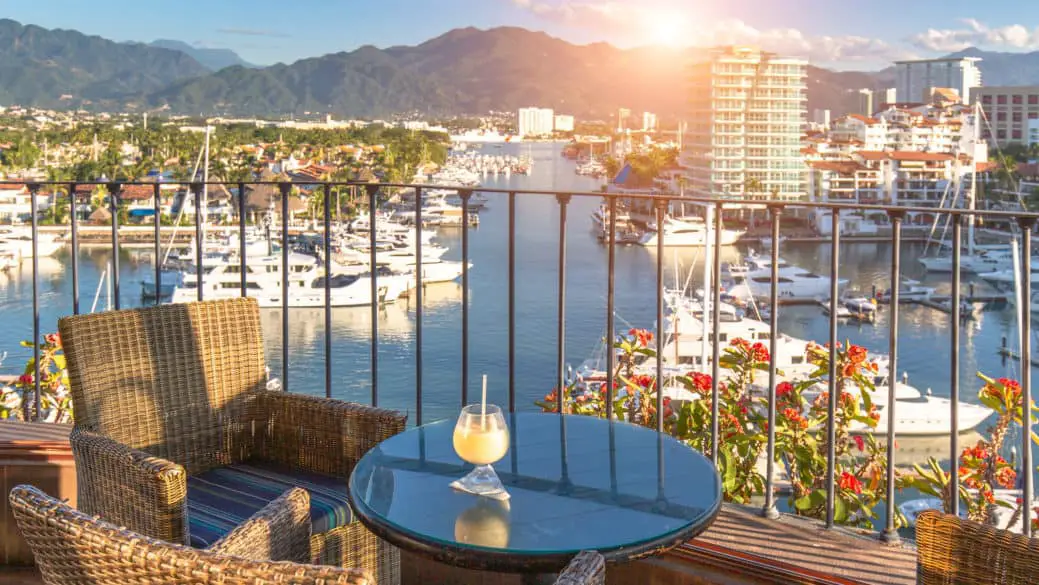 Dining Out, Entertainment, and Travel
When you get the chance, go out and experience local cuisine. But note that it's best to make this a treat rather than a way of life. If you do dine out, skip the drinks and enjoy your alcohol in the boat as you watch the sunset. On that note, you may want to stock up on beer and boxed (inexpensive) wines. 
For your entertainment, look for cheaper service fees or even free services to cover music, books, and movies. Other expenses may include visits to museums and national parks. 
Also, budget for cab and bus fare for when you might want to get around or make a grocery run. Don't forget flight expenses when visiting family and friends.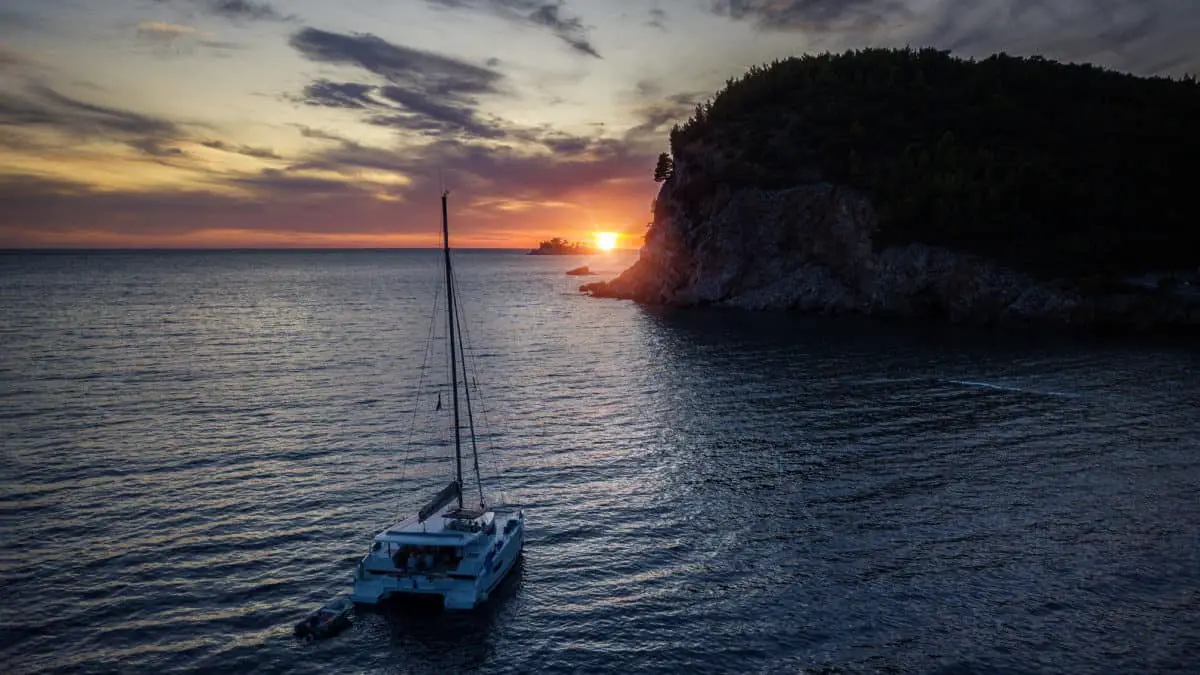 Marina Fees
As noted, anchoring out is more affordable than docking in a marina. You also have more space to yourself, better swimming opportunities and better views. However, when the tides turn and the weather changes, you may be forced to seek shelter in a marina or head to a boatyard for extensive boat repairs.
Marina fees are what makes or breaks a budget, it is very comfortable to hang out in a marina, but after a month you could have spent half a years worth of maintenance costs when instead it would have been possible to save that money by anchoring outside the marina.
Clothing and Personal Care
Simplify your personal care by leaning more towards natural skin and hair care. For clothes, go for quality, functional clothing that you can wear multiple times and is easy to wash and dry. Plan to wash bulky clothing, sheets, and towels about once a month when you access a washing machine. 
We got into the habit of rinsing our clothes everyday, that made them feel fresh longer than usual.
Monthly and Annual Costs of Living on a Catamaran
This category covers all other boat-related expenses such as small boat purchases, subscriptions, shipping fees, and boat membership. Boat membership often includes discounts on dockage, fuel as well as towing charges. Also covered here are customs, visas, boat registration, and immigration. 
Here is a break down of the average costs:
Provisions: $449
Fuel: $103
Insurance: $233
Repairs and maintenance: $1,006
Internet: $140
Clothing and personal care: $73
Marina fees: $339
Dining out: $233
Entertainment: $23
Travel: $58
Miscellaneous: $86
Total Average: $2,424 per month, $29,088 annually.
The above budget is based on two people cruising on a 38-foot (11.58-meter) catamaran with maintenance costs at approximately 4% of the hull value. Learning how to stretch your budget takes time, but with time and experience, you'll adjust to life on a boat and learn the best ways to cut costs, as the below video shows:
You could even bring the budget down to around $500 per month for a couple with a bit of discipline (that's what we managed to do). And lots of determination to live on a smaller budget. However, some months will cost more since things tend to break down, and replacing boat components is rather expensive. Hopefully, you will manage to reduce your maintenance costs significantly in instances where you can get to do the required work.
Here are two short videos detailing monthly living costs on a catamaran:
Controllable Factors Affecting the Cost of Living on a Catamaran
Living on a boat costs a serious amount of money, especially if you want your accommodations to be safe, comfortable, and enjoyable. The good news is that just like living on dry land, it's possible to live on a catamaran on a budget and still enjoy choice creature comforts.
That said, several factors determine how much it would cost you to live onboard a cat. Let's explore some of them.
Your Lifestyle
Your current lifestyle can provide you with a rough idea of how much you would expect to spend on a catamaran. 
For instance, how much do you spend on food and upkeep? What about clothing, entertainment, or casual wining and dining? Do you subscribe to entertainment services or use the internet? Are you engaged in costly hobbies? Think about how you can better control some of the more luxurious aspects of your lifestyle to lower some of your living costs.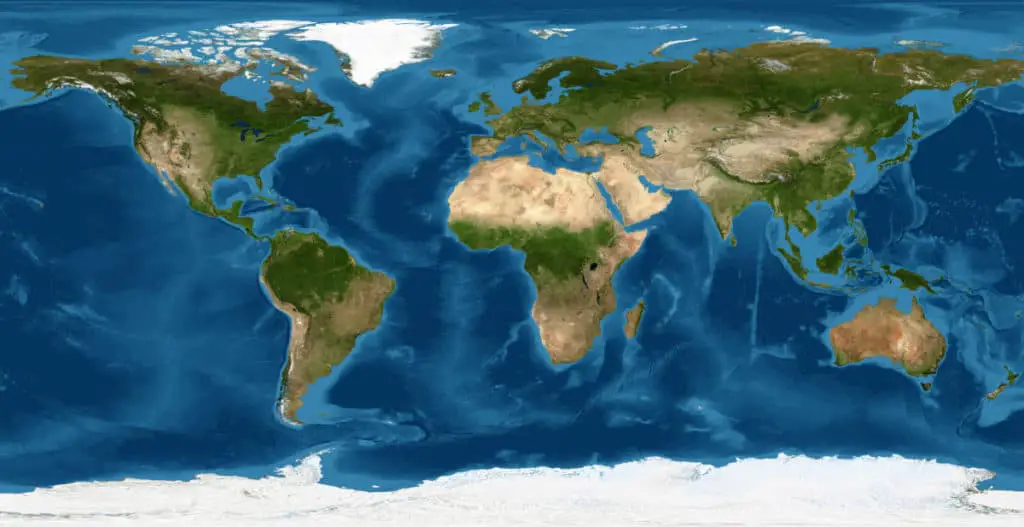 Your Location/Destination
Your costs will vary depending on your location or destination. Most cruises set off in Florida, heading towards the Bahamas, then sail down to the Caribbean. So, if you plan to hit multiple locations, start by researching the regions to get an idea of local food costs. 
Costs in Central America tend to be lower than in the South Pacific, while the Mediterranean is quite pricey. By doing your research, you will also get a good guide on what provisions to stock up on and save a considerable amount of money. Remember that things are more costly on an island since almost everything must be imported, including drinking water. 
Time Spent in a Marina vs. at Anchor
Your living costs will depend on how much time you spend living in a marina versus at anchor. Living at anchor is like living off the grid; hence the longer time you spend here, the more money you will save. However, living here requires plenty of supplies such as:
Adequate water and electricity or solar power
A generator or sufficient batteries for power storage
Large tanks to contain your sewage until you can dump it properly
Marina fees depend on the location and services on offer, though catamarans are typically charged higher up to 50% than monohulls. The rates are usually $1.25 – 3.00 per foot (30.48cm) each night. You can opt to spend most of your time at anchor and a few days in the marina. Staying in a marina allows you to plug in, recharge, clean up as well as clean out. In other words, you get to:
Do your laundry.
Recharge your batteries.
Run the air-conditioning.
Refill your freshwater tanks and empty the black water tanks.
If your catamaran is not adequately equipped to live at anchor, you will need to add marina costs to your budget. 
Time Spent Motoring vs. Sailing
Learning the weather patterns can go a long way in helping you budget for your fuel costs. This is because the amount you spend will depend on how much motoring you get to do. And since there will be times when the wind won't be favorable, you will need to plan for additional fuel. 
Adopting an attitude of patience and no fixed schedules – thus being in no particular hurry to arrive at the next destination – will allow for more sailing and less motoring.  This would mean lower fuel costs. Plan well ahead so that you can factor in times when you will need to motor.
Extracurricular Activities
These activities include dining out, entertaining guests, and going out for drinks. Activities like rafting, snorkeling, diving, surfing, hiking, and paddle boarding can be lots of fun, too, while allowing you to take a break from regular boat activities. Make sure to include all shore excursions in your budget as well.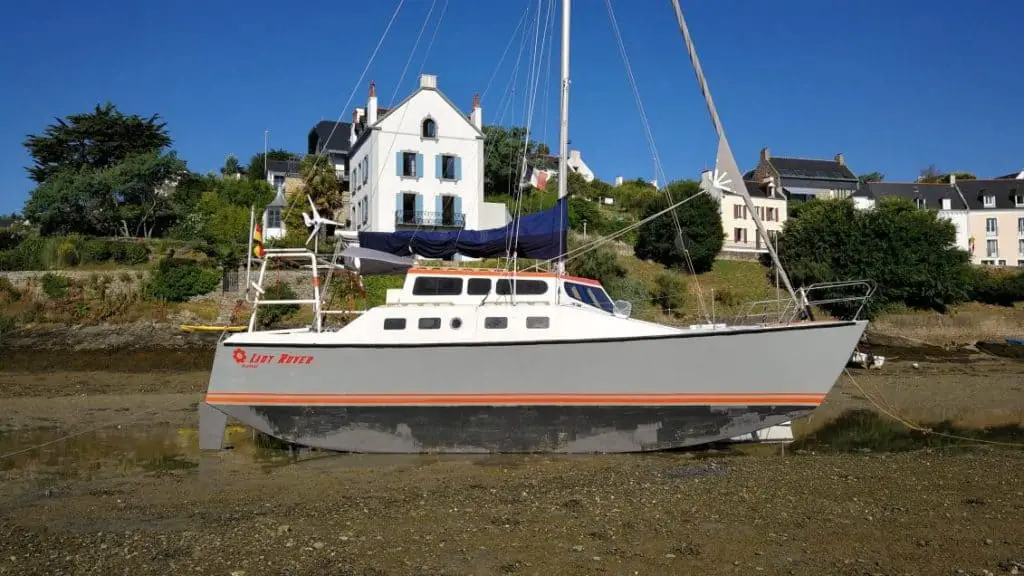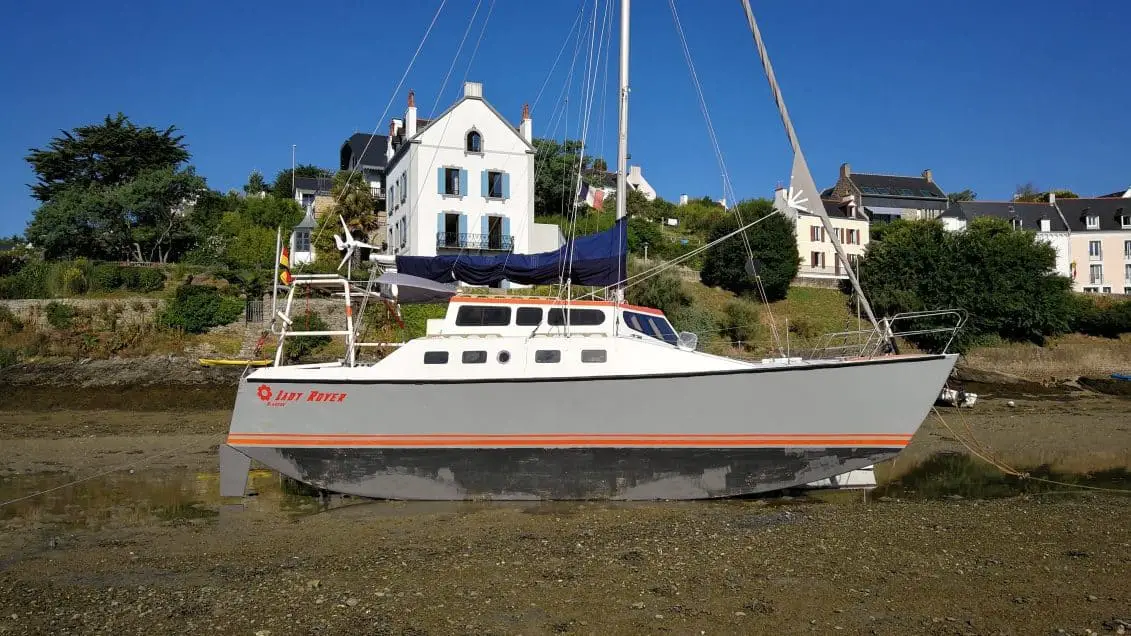 How To Cut Down Catamaran Living Costs
Water is a premium commodity when you are off the dock and sailing. Therefore you need to devise creative ways to conserve your water supplies, such as taking shorter baths or showers – or even bathing in the ocean. Some other helpful suggestions include the following:
Repurposing your water.
Cooking one-pot meals.
Fixing a basin under the shower to collect the rinse water.
Having a container fitted in your sink and using it for washing your dishes.
Laundering clothes only when they are pretty dirty.
Cleaning by spraying and wiping surfaces using a mixture of vinegar and water.
Also, to cut down on air conditioning costs, consider opening bridgedeck doors and hatches to get a cross-breeze during hot days. Unfortunately, there's no insulation for chilly nights, so your best option is to bundle up in warm clothes and blankets to keep warm. 
Other ways to reduce expenses on your catamaran include.
Avoid buying specialty coffee, wine, or beer.
Conserve water and electricity by minimizing usage.
Consider running on one engine instead of two.
Use quality cookware that, after boiling, allows meals to finish off cooking, even without direct heat.
To save on petrol, anchor close to the dingy dock and paddle ashore using the kayak.
Opting to set off at a time that optimizes the current positively impacts your fuel efficiency.
Consume fresh fish from your catch and local cuisine from wherever you travel to.
Final Thoughts
Living on a catamaran can be very rewarding. But choosing to adopt this lifestyle calls for you to make intentional choices regarding how to use your money. You can still live extravagantly, or you can decide to cut back on luxurious extras and focus more on spending time with your family, doing what you love most. Eventually, you'll get the hang of living onboard a catamaran and figure out how best to adapt to your new life without breaking the bank.