Today, many people who want to experience a sailor's life do so sailing a catamaran. Catamarans can be expensive too but and many save a lifetime to be able to buy one. During my hunt for a catamaran, i have come to learn that buying a boat is the easy part of the budget. Maintaining a cat is a different mathematical challenge!
Maintaining a catamaran will cost around 5-15% of the boat's value. A $300 000 cat will therefore cost between $15,000 and $30,000 each year. This includes the cost of annual haul-outs, insurance coverage, and yearly boat service and repairs, excluding major upgrades.
Keep reading as we explore the cost of maintaining a catamaran. Bear in mind that not all catamarans are equal, but this guide will give you a general idea of what to expect when owning one. The figures i present in this article comes from boat owners' actual costs.
The Cost of Maintaining a Catamaran
Whether it's a brand new or second-hand catamaran, maintenance is inevitable. From insurance to repairs, you can expect to put aside thousands of dollars on ensuring your boat is well-maintained and securely stored. Let's discuss each one of them.
Survey and Haul Out
If you're buying a pre-owned catamaran, you need to get a marine surveyor to inspect the boat in detail. The marine surveyor will check if your catamaran is safe to use in the conditions it is built for or if there's any problem. Besides safety reasons, you'll want a marine surveyor to inspect your vessel to help you estimate the cost of the maintenance.
After the inspection, your marine surveyor will inform you what to fix or replace, if any, or what current problems the vessel has. You want to know if the boat's existing defects are manageable in the long run. If you're okay with the boat's current state, you can then determine what you need to do to keep it up and running and in good condition, based on the survey results.
Your boat survey is also essential for insurance purposes. Your insurance company will most likely not insure you if you don't give them the survey results. That said, don't skip the marine survey.
Surveying Your Catamaran
The cost of a survey may vary by boat size. Generally, you can pay a survey for about $15 to $28 per foot size. Some surveyors may also charge you by day or hour.
Below is a list of the general cost of hiring a certified marine surveyor in Florida:
| Surveyor | Shorter | Longer |
| --- | --- | --- |
| Brian Stetler (Florida) | under 42 ft (12.80 m) | over 42 ft (12.80 m) |
| | $22/foot | $25/foot |
| Jonathan Sands (Florida) | under 60 ft (18.29 m) | over 60 ft (18.29 m) |
| | $25/foot | Quote |
| Peter Muir (Florida) | under 65 ft (19.81 m) | over 65 ft (19.81 m) |
| | $1,250 and $1,350 | $1,650/day |
| Caribbean Marine Surveys | under 50 ft (15.24 m) | over 50 ft (15.24 m) |
| | $28/foot, | $1,600/day |
To get insurance and bank surveys, you can expect to pay $18/foot for a new boat or $20/foot for an old one. The surveyor will inspect the condition of your vessel and its value. It is essential to get your survey as accurate as possible for insurance purposes; the better you maintain your boat, the lower your rates are.
Hauling Out Your Catamaran
Once you have found a marine surveyor to inspect your boat, you can haul out your vessel. You will need to get the boat out of the water so that the marine surveyor can check the boat's bottom for any damage or leak. In the US and Caribbean, many of the marinas charge by:
Boat size (foot)
Hauling hours
Different boatyards have different hauling requirements and costs. You want to check which boatyards can handle your catamaran.
Finding a marina that can lift your vessel can be a daunting task — you'll want to get a boatyard that can handle your vessel's width rather than the weight.

Ancient Sailor proverb 😉
For example, if your catamaran has a beam that's 23 ft (7.01 m) or more, it might be too wide. The standard travel lifts support beams of 22 ft (6.71 m) or less. 
The good news is, there are boatyards in the Caribbean and along the US east coast that support wide beams. If you have a cat with a more than 22 ft (6.71 m) beam, take a look at the list below.
List of boatyards along the US east coast for hauling a catamaran with 23 ft (7.01 m) beam:
Depending on the size of your vessel, you can expect to pay between $10/foot and $20/foot for hauling out your catamaran. Some marinas charge based on the hour. For example, Lauderdale Marine Center charges $10/foot for a boat with a beam no more than 21 ft (6.41 m) for up to 3 hours only. 
Also, depending on the boat's complexity, age, and systems, a survey can take a couple of hours to an entire day. Your surveyor will do a sea trial to test specific problems. This process is necessary when a seller intends to sell his boat to you, or when you own one and need to maintain it, or when you want to sell yours someday.
Insurance Costs for a Catamaran 
When you first get your catamaran, you want to get insurance for it. The insurance has to be renewed yearly. Insurance for your boat is vital to protect you when your vessel encounters any problem.
Most vessels can be insured, but the policies can be costly. You want to make sure that you choose the policies that suit you best. Do consider some of these factors when choosing a policy:
Boat type
Age of the vessel and its value
Size
Condition (whether it was compliant with the US Coast Guard Standards when it was built)
Operation location (rivers, ocean, lakes, etc.)
If you are trained to operate a boat
You may find the "All Risk" policy offers the best protection, but the truth is it does not cover all losses. "All Risk" basically means any risk which is not specifically absent in the policy is insured. You will not get coverage for wear and tear or frost, but you can opt for extra coverage that may include medical payments, towing, and more.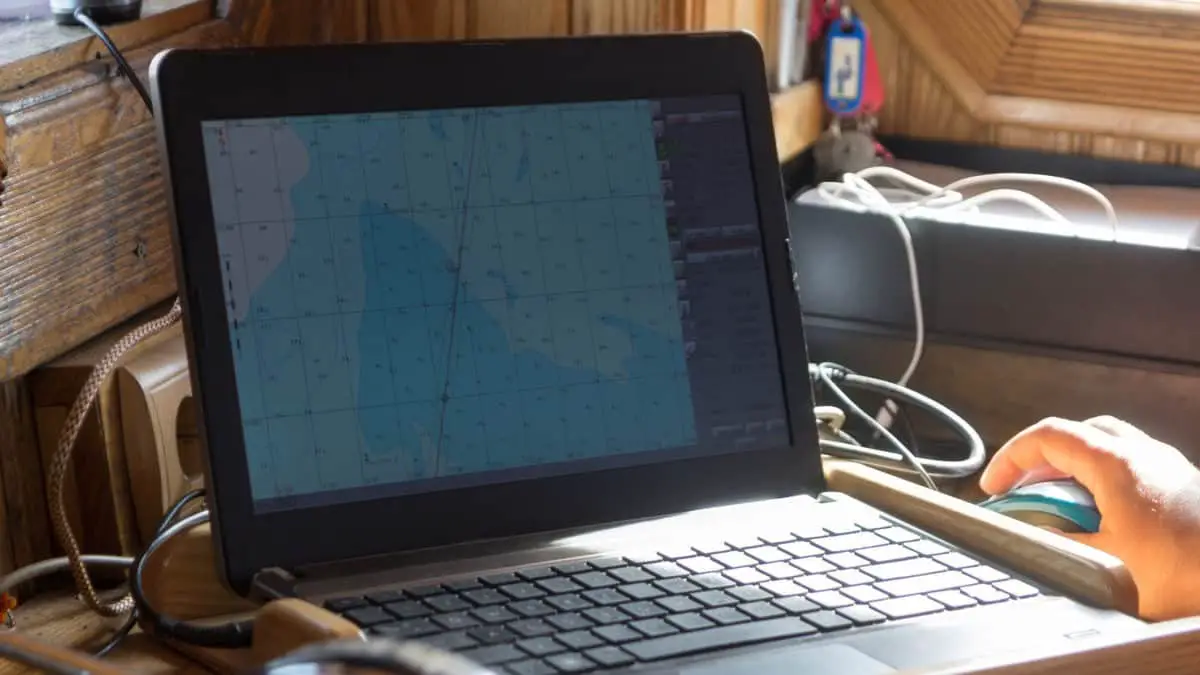 How Much Your Insurance May Cost You
Your insurance company will charge you based on your boat's hull value, type, and where it is located. You can expect to spend an average of 1.5% of your vessel's value for your yearly insurance. 
Your insurance company may also charge you based on the type of use — whether you're using your boat for private or charter use or ocean crossings. If your cat is in the hurricane zone for personal use, you can expect to pay between 1.5% and 1.7% of your boat's hull value. Florida, the Bahamas, and the Caribbean are in the hurricane zone. 
However, if your cat will be outside of any of these areas, your insurance company may only charge you:
0.8%–0.9% of the boat's hull value (North of Florida)
2.0% of the hull value (California and the Pacific Islands)
1.0% of the hull value (in the Mediterranean) 
If you are using your boat for charter use, you can expect to pay an average of 2% of the hull value. You have to take into account a one-time crossing fee of about $500 to $1,000 if you will be crossing oceans. Pacific ocean crossings may increase the amount you have to pay yearly.
Agreed Value vs. Actual Cash Value
You should ask your insurance company which type of insurance they offer: the "agreed value" or "actual cash value." When you pay for an "agreed value" policy, your insurance will cover you based on the time the insurance policy was made for you. This type of policy may cost more upfront, but it will not decline for your boat's total loss, or in some cases, only partial losses may be depreciated).
On the other hand, the "actual cash value" policy costs less upfront, but there will be a depreciation of your vessel's total or partial loss. With this policy, the insurance company will give you the actual cash of your boat's value when it's declared a total or partial loss. Your insurance company may likely insist you take this policy the older your cat gets.
Insuring a Boat No More Than 29′
Your best policy will be the "All Risk" policy. This policy covers all types of losses, except losses that are not mentioned in the policy, wear and tear, manufacturer's defects, animal damage, etc. You want to cover your boat with more or less the same amount you will spend on a new vessel similar to its kind and quality. 
Your policy may cover up to $5,000 in medical payments. There may be no deductible for towing and assistance of up to $1,000. And you may also be covered for uninsured boaters liability of up to $500,000, which means if you hit another boater who doesn't have insurance, you will be covered.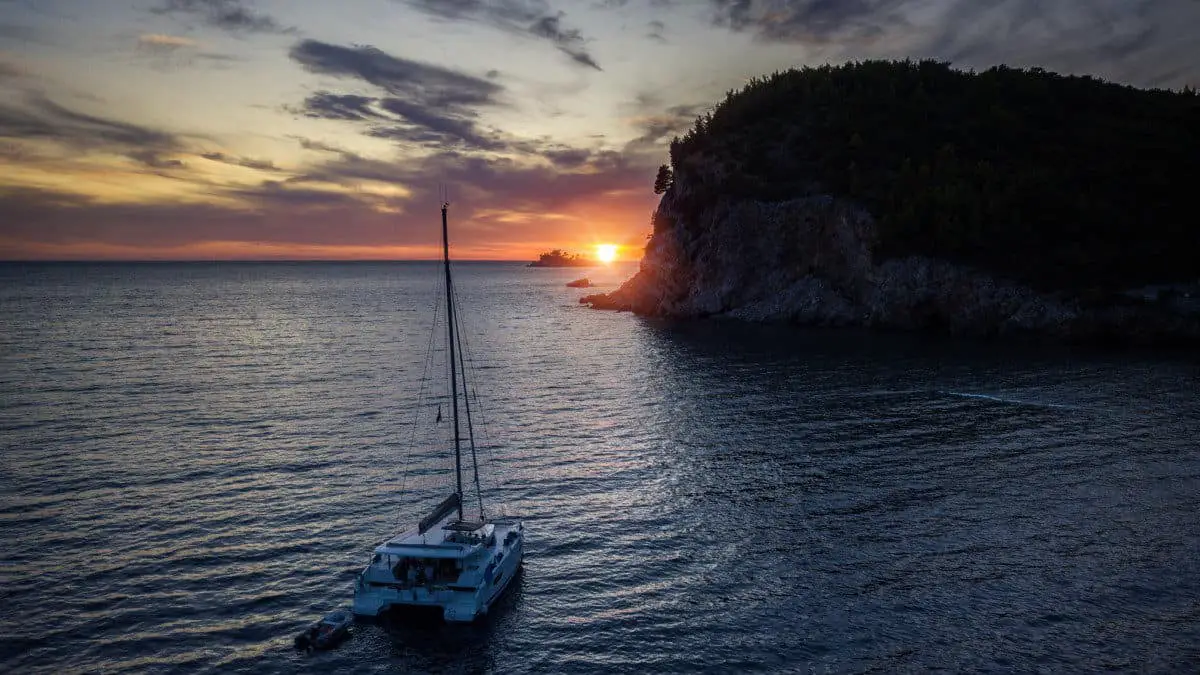 Yearly Dockage, Repairs, Winterization, and Storage
How much you'll spend on your yearly dockage depends on how regularly you spend time at the docks. The more time you spend at the docks, the higher the cost. That said, you want to spend as much time as possible anchoring out.
Invest in a dinghy that is easy to operate and that you feel comfortable with. A high-quality dinghy can cost you a couple of thousands of dollars. While it may seem expensive now, it'll help you reduce your boating spending in the future.
Being comfortable with staying at anchor is important if you want to save some money, we spent many nights just outside some extremely expensive marinas and we paid nothing but had almost the same experience!
Every year, you'll have to service and repair your cat. How much you'll spend on your boat will depend on its age and current condition. For service and repairs for a vessel no more than 5 years old, you can expect to pay between $3,000 and $5,000, maybe more (5-10% of boat value).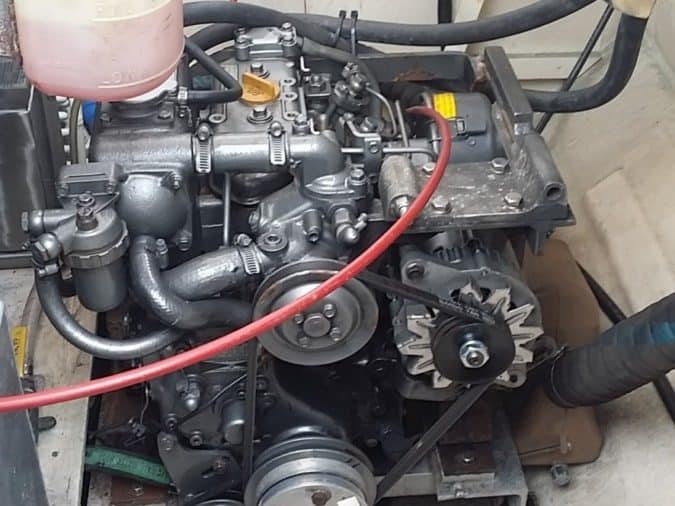 The maintenance fee we've just mentioned only covers yearly haul out, bottom paint, and other common problems that may occur, not significant upgrades. You may spend even more if your survey found major problems that need to be addressed. For reduced expenses on maintenance, it will be helpful to do some of the repairs yourself, only if you know what you're doing. I definitely recommend investing in knowledge, that is taking a class on boat repairs and maintenance, investing in yourself is always profitable!
How much you will spend on your cat storage will be dependent on where you want to store your boat. Grenada Marine, for example, charges $0.55/ft per day for up to 120 days or $0.50/ft per day for 121+ days storage. Nanny Cay charges $1.30 per square foot per month for general catamaran storage.
If you have major upgrades or issues with your boat, you can expect to pay more than $10,000 on maintenance (boat gear is extremely costly, especially if you're in the middle of nowhere). Or, maybe you'd want a more efficient propeller, new ventilation fans, or solar power. Unfortunately, a high-quality marine-grade solar panel can cost you a couple of thousand dollars, although some cheaper ones worked fine for us. 
Final Thoughts
Maintenance on a boat can be a bit of a headache, but only if it comes as a surprise (which is exactly what it did for me sailing the Caribbean). I believe the numbers that I have presented to you in this article to be reasonably accurate, and I have checked them with fellow sailors. I want to point out that it is worth budgeting for the unknown. In that way, once something breaks, you got it financially covered!  
To help you reduce your spending, get the best insurance policy. Also, perform preventative maintenance whenever possible to keep your boat in shape always. It'll also help to get the best deal when buying your cat so that you'll have more money reserved for future maintenance.
Sources