As an Amazon Associate, we earn from qualifying purchases. We may also earn commissions if you purchase products from other retailers after clicking on a link from our site.
Sailing is probably the most gear-intensive activity I've ever done; there are so many decisions to be made about what gear to buy now, for tomorrow, and what to definitely never buy.
The gear on this list is not the best nor the worst; they are the ones that I have found to be a reasonable balance between price and function. This is, of course, not a complete list, but here are some pieces of gear that I have found not to be reviewed or talked about on other sites.
If you are looking for a more complete list when buying a catamaran, I recommend this need vs. nice spreadsheet I have created which you can access by signing up for the newsletter in the sidebar to the right➡️.
Best Grill Under $200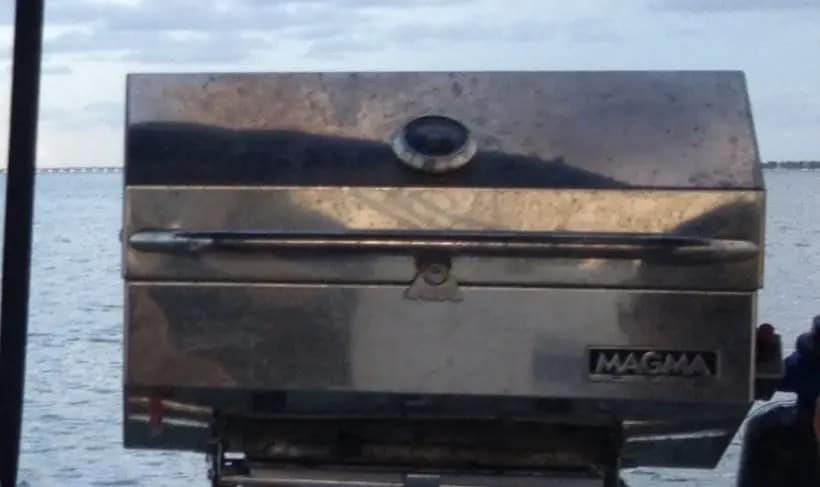 The best boat grill for most sailors is the Weber Q 1000 BBQ (Amazon). It's affordable, safe, and easy to use, and it uses propane, which burns smokeless and clean. It can be a pain in the butt to find a good boat mount, so I suggest you make your own; that's what we did.
The MAGMA grill we had was okay, but if I'll get a new one, I would pick the Weber from above. You can read the full article on boat grills under $200 here.
Best Chart Plotter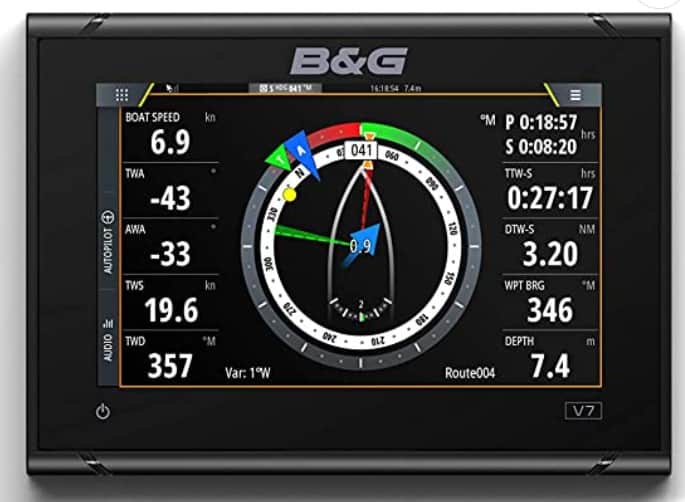 The best chartplotter for sailing is the B&G Vulcan Sailing Chartplotter. It offers multiple features (such as a race panel, wind and depth instruments, and autopilot) to make your sailing experience fun (I'm a tech nerd) and effortless. 
I love all the gadgets this one has, and maybe I'm just too much into numbers, so if you are not, then this might be overkill😉
I have tested some other chart plotters as well, and you can see those being reviewed here.
Best Solar Panels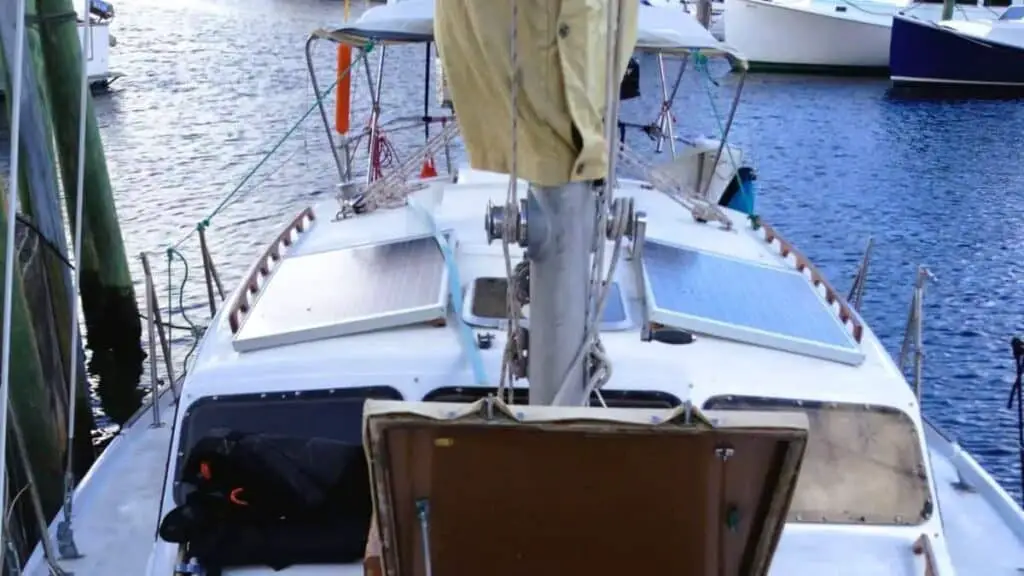 We got these panels from a local dealer in Miami; they worked fine but lacked some durability, so I'm not going to recommend them here; instead, ill recommend which ones ill get the next time.
This will be the fourth time I'm investing in solar panels to upgrade my boat or RV, so I'm starting to get somewhat of a good idea of what is useful and what is not.
Renogy is a popular solar panel producer that designs high-quality solar panels. The Renogy Flexible Solar Panel is specially designed for marine vehicles, including sailboats. 
I have started using Renogy as much as I can; their technology isn't as fancy as the other Victron stuff I have, but considering the difference in price, I don't see it reasonable to continue buying more of those Victron.
You can see the other 8 solar panels on my list here.
Best Sailing Knife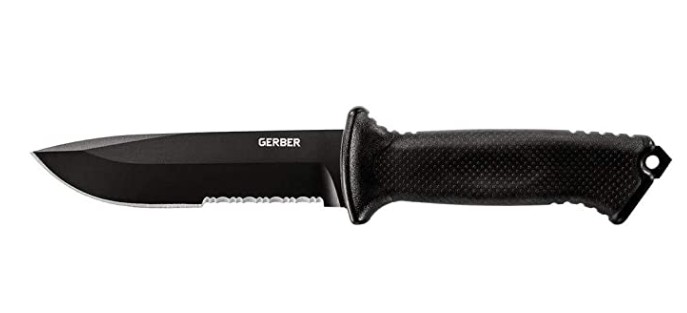 The best sailing knife under $100 is the Gerber Prodigy Survival Knife. This full-tang knife is made of high-carbon stainless steel, is suitable for a multitude of tasks, and comes highly recommended. Features include a partially serrated edge and textured handle with a lanyard hole.
And being a military officer, I think it looks cool 😉
You can read the full review and compare it to five other knives in this article.
Best Sea-to-Shore Communication
Garmin inReach Mini Satellite Messenger and Iridium GO! are both two of the best satellite messengers on the market. In comparison, the Garmin inReach is slightly better on paper due to its cheaper price tag and better service plans.
I have used the Garmin for a couple of years, and it does what it's supposed to do; it's a bit ugly other than that; I have no complaints; you can read more about the comparison between the Garmin and Iridium here.