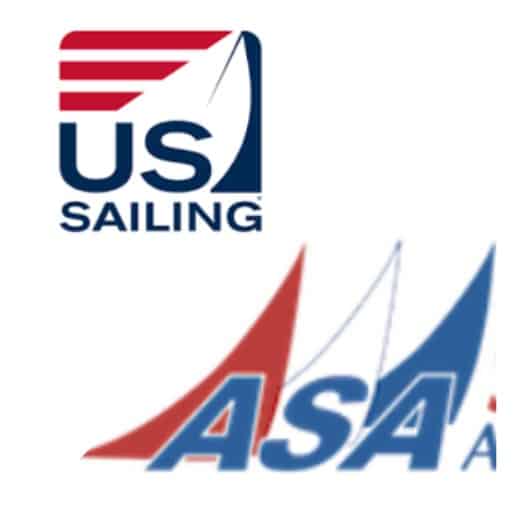 Knowledge is power, this also is correct when talking about sailing. Knowing how to sail includes everything from navigations to reefing before a squall and there are plenty of schools and companies that are on standby to give you all the knowledge and experience you want! This means choosing a school or a certification can be hard, at least that was the case for me. In this post, I will show you the results from all the research I did before choosing NOT to be certified or attend a formal school.
While US Sailing is mainly focused on the "sport of sailing" the ASA (American sailing association) is centered on "teaching people to sail safely and confidently". The main difference is the many more sailing schools that are connected to the ASA system.
This also means that different people are attracted to the different systems, researching this subject and talking to many sailors from the US it is clear to me that US sailing attracts most of those who are interested in sail racing and ASA draws mostly cruisers looking for a broader spectrum of knowledge.
There are many "learn how to sail" organizations such as the Royal Yachting Association (RYC from the UK) and International Yacht Training (IYT) which will be discussed below.
Before we can decide whether or not attending an ASA or US Sailing course or certification is right for you we must first understand what they offer and what it is that you wish to accomplish.
Do you want to get started right away? Then check out these two free sailing courses from NauticEd
What Are Your Goals? Racing, Cruising, Professional or Recreational
The first thing you need to figure out is how you will use your new skills once you have acquired them, if you're going the professional way wanting to work on a chartering company or in any other way I would definitely recommend you go get certified. this is not only for enhancing your chances of getting a job, in many countries having a certification is a requirement to actually take people out on the water.
If you only have personal sailing goals such as wanting to weekend sail safely or even circumnavigate the world, as in my case, then there are more options than just going for a certification or a school.
Let's first discuss the differences between US Sailing and American Sailing Association ASA, I have put together this table for you so you don't have to go chasing the info all over the internet which I had to!
US Sailing vs ASA Comparison Table
| Organization | Courses | Locations | Focus | Certificates | Certificates | Extra |
| --- | --- | --- | --- | --- | --- | --- |
| US Sailing | Adult | Only USA | Sport/Racing | Celestial Navigation | Basic Keelboat Online | |
| | Youth | | | Basic Cruising | Sport of sailing | |
| | Instructor | | | Bareboat Cruising | Performance Sailing | |
| | | | | Cruising Catamaran Endorsement | Coastal Passage Making | |
| | | | | Coastal Navigation | | |
| | | | | | | |
| ASA | Adult | Worldwide | General Sailing | Marine Weather Endorsement | Radar Endorsement | Challenge App |
| | Youth | | Safety and confidence | Celestial Navigation | Basic Keelboat Sailing | Free Online Course |
| | Instructor | | | Offshore Passagemaking | Basic Coastal Cruising | |
| | International Proficiency Course, IPC | | | Basic Small Boat Sailing | Bareboat Cruising | |
| | | | | Sailing Review | Coastal Navigation | |
| | | | | Trailerable Multihull Standard | Advanced Coastal Cruising | |
| | | | | Cruising Catamaran | Basic Celestial Endorsement | |
| | | | | Docking Endorsement | Coastal Navigation | |
Looking at this table you can clearly see that there are more similarities than there are differences, and comparing the data I would agree. Most courses are offered by both systems. Don't worry we will discuss pricing soon 🙂
US Sailing vs ASA similarities
The course package is basically identical, both offer everything from total beginners all the way up to offshore passage making. They both have Catamaran and keelboat options and all courses start out on monohulls, which I think is the wrong way to go about it, I think you should definitely be able to start training on a catamaran instead of working up to it.
This feels a little bit old school and would be frustrating if you already own or are planning to buy a catamaran, of course, there are many similarities between the two when it comes to sailing, but learning to sail a monohull just so you have to transition to a catamaran at a later stage just doesn't make any sense. Catamaran from the beginning, thanks!
Read my other article to better understand the differences between cats and monos!
We can also see that both ASA and US sailing offers training to youths, adults, and instructors, at US Sailing the student courses are local, but the training to be an instructor is centralized, making it exactly as they want it and ensuring that their teachers are maintaining a high level of competency.
Both systems offer basic courses all over the US and they also implement "conversions" meaning that if you have previous experience you can take a shorter course and show them your skills and still get the certificate.
Endorsement courses are your way to get in-depth knowledge about a specific subject, let's say you're interested in enhancing your navigational skills, then you could attend ASA 120, Radar Endorsement. These courses are offered outside of the regular training packages and are not necessary to get your certification.
And no matter which route you end up taking, there are some good books I think you should read, here's a link to my suggestions.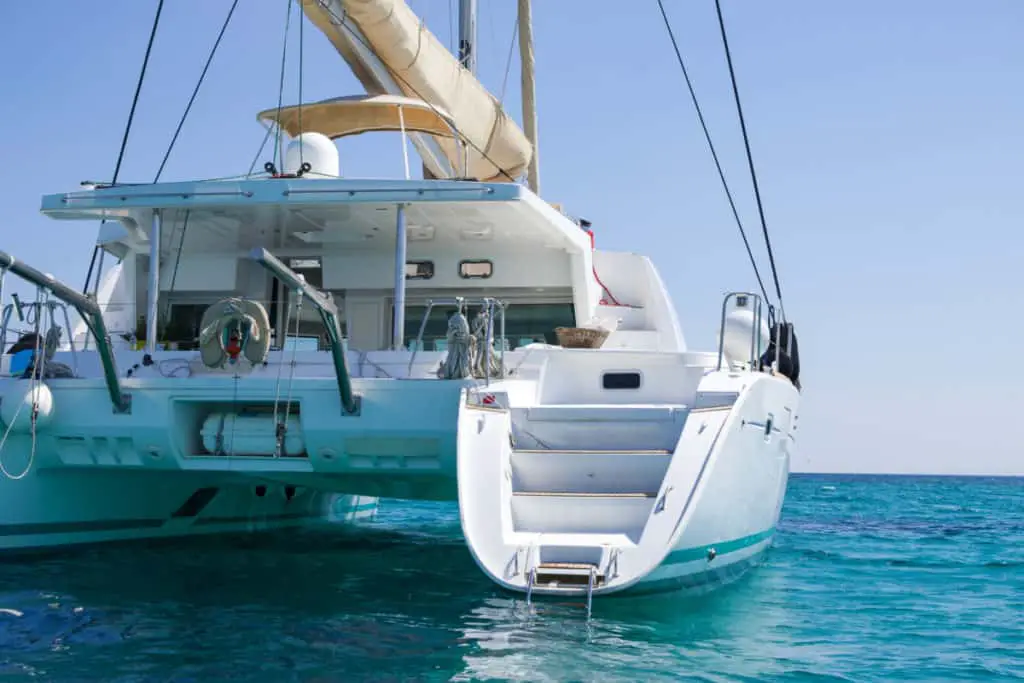 The Differences
The biggest difference between US Sailing and ASA is the number of locations of the schools, ASA has so many places to learn how to sail that it's almost hard to miss them (I have gathered all locations further down in this post).
Many people talk about the quality of the instructors being better on the US Sailing system but I'm not convinced, I believe that it really varies from place to place.
Since the curriculum is basically the same worldwide (as far as I understand) I would try to get the know the instructor a little before I buy their services.
US Sailing only has schools in the US so if you are interested in learning how to sail in another country, ASA is your choice!
The ASA offers a course named International Proficiency Course or IPC that supposedly is something that all sailors from the US need if they ever want to charter a boat in Europe, I'm not so sure about this and I have a specific chapter about that below.
There is an App to your phone that is called the ASA Sailing Challenge App that is aimed at teaching the basic principles of sailing in a fast and fun way. I love learning through games so I will probably download it once I get around. In the game, you can even sail a catamaran 🙂 and you also have the chance to see dolphins, maybe not as cool as in real life, but hey, it'll have to do until I get back to the Bahamas! It works on Windows, Android, and Mac. Download it here (it's around 4USD).
Should You Get Courses with ASA or US Sailing?
Although they both explicitly told me they have a little bit different focus, that is Sailing as a sport with US Sailing and recreational focus with ASA, I can't really see the difference after listening to people that have taken the courses. So not having considered the pricing yet, here's what I think.
If you're into cruising, you can go with either ASA or US Sailing and be just fine. If you want to do high-end racing, US Sailing is probably a better match, mostly due to the community I think. Other than that, I can't really see any differences. If, after you have spoken to your school, you like the instructors, I would go for it.
As far as competence and courses go it's a tie for me! Go check out your local school!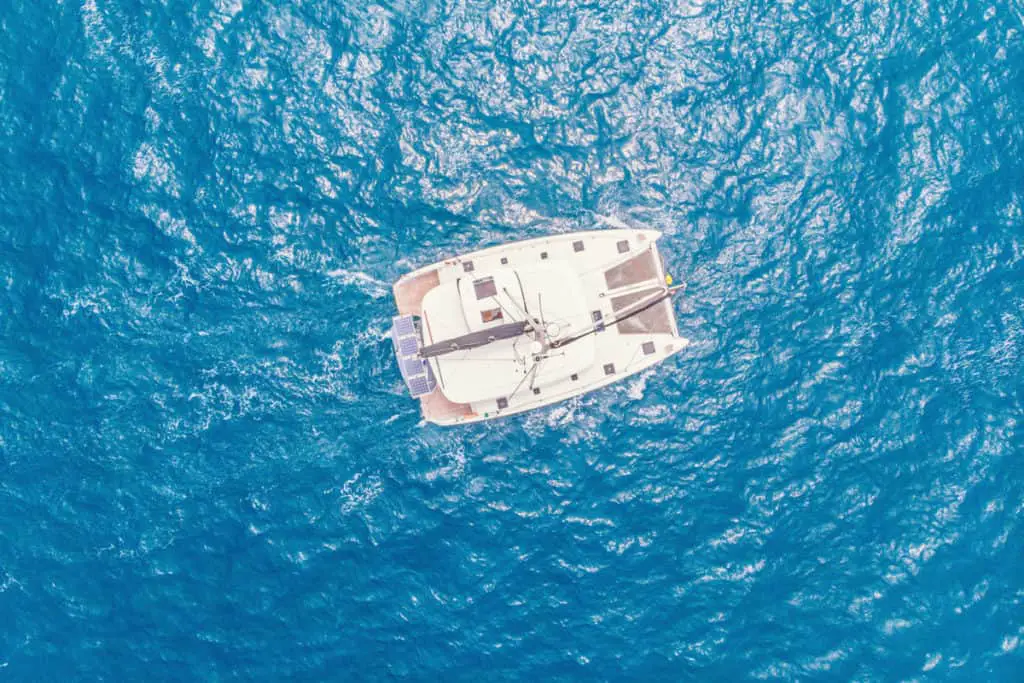 Should you get a Sailing Certification?
Whether or not to get a certification course has a lot to do with what you want to do with the certification, as mentioned before, if you're taking the professional route to make this your line of work, then you probably have to get a cert.
If you are just sailing for fun you still have some options that might save you some dinero and time.
Why You don't need It!
Sailing is heavy on the theoretical side, it might not feel like that before you start, but once you get into it you realize that there are just so many things you need to know.
What do the green and red sticks mean? which is the port side? halyard and mainsail? who is the captain? and I haven't even started talking about the parts of a boat. So if you don't know where to start your sailing career I would recommend online courses and also reading some books.
You can find my catamaran book recommendations here.
ASA has a free online course and there are some more over at US Sailing if you want to pay for it. Given that there are so many resources out there, that are both free and easily available you can get a long way without formal training and courses, I mean I sailed all around the Caribbean without any certifications or fancy titles in my resume. But what I did do was to practice a lot, and ask questions, people in the sailing community really like to help out, and use that to your advantage,
Just remember to pay it back once you have your own skills figured out.
If you want some tips and tricks on how to learn to sail in a cost and time-efficient way I suggest this article I wrote i while back.
How Much Do the Courses Cost?
Here I have compiled a short table of the cost of two different courses offered by ASA and US Sailing. Bare in mind that there are many factors concerning price, and for a better price I recommend checking out the tips on how to save money chapter below.
| Organization | Basic Keelboat | Catamaran Bareboat |
| --- | --- | --- |
| US Sailing | ~900USD | 2095USD |
| ASA | ~800USD | 2999USD |
Looking around I can't really see either of them being more expensive or cheaper over time, it's all about the locations and which course you are taking. And if you follow my tips above and those below, you easily find a way to get the experience and knowledge you need without going bankrupt.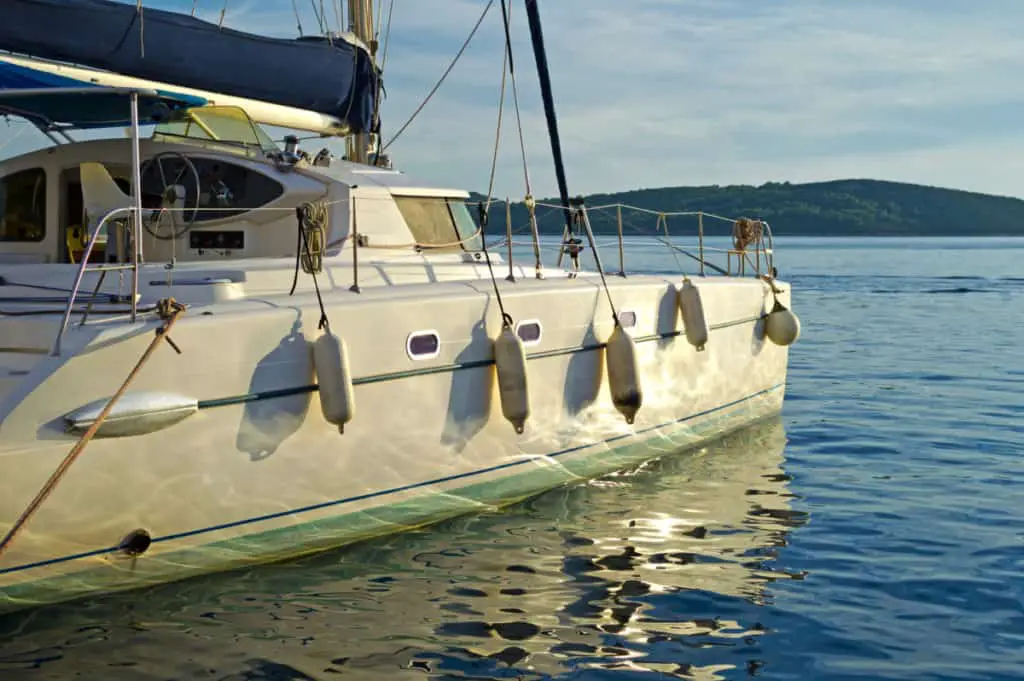 How To Get the Most Value for Your Sailing Course: 8 Moneysaving Tips
Saving money is a sport I always try to participate in, here are some tips!
Try homeschooling, both ASA and US sailing have options where you can study from home, just make sure you are able to go to a sailing school since you will have to do your exams there.
If you are multiple people, bring them on board, literally, you can get discounts for groups of more than two people.
Pick your time, most people only have time during the weekend, if your not one of them then you might be able to catch a sweet deal during the weekdays.
Make sure you extract every little bit of information and experience you can from your instructor, and to maximize that, take notes, go home and practice and come back ready to learn new stuff. This avoids having the instructor repeat information and every time you sail out you're ready for learning new stuff.
Find the right balance between students and instructors, more students equal cheaper in the short run but might be more expensive since you might need more lessons and the instructions tend to be more general and not directed exactly at you and your needs.
Ask if you can opt-out of the liveaboard part of the course if you can sleep at your own house or in a tent, that's way cheaper.
How long does the ASA certification last?
The ASA certifications do not have an expiration date, however, there is a big focus on having up-to-date experience and that is why ASA offers refresher courses.
Should you get International Proficiency Certification, IPC?
This certificate is intended to get you the right papers in case you would ever like to charter a boat.
According to the ASA website, this is the first international certificate that is available to sailors in the US that makes them able to charter a boat in Europe. They claim that it is needed in most Mediterranean waters as it is proof that you have sufficient competence to handle a big boat.
The confusing thing is that depending on what part of their site you are on there is different information, on some pages it is needed and on some pages, it is only recommended. They say most charter companies accept this certificate including Kiriakouilis Charters which has 300+ locations in the med.
My understanding after researching 50+ pages, living in the Mediterranean and sailing the Caribbean, etc.. is that it's all about where you are going.
For instance, if you want to charter a boat in the BVI where the weather usually is good and the wind is somewhat predictable, the requirements are a little bit more relaxed, sometimes all you need to do is show them your logbook and make them believe that you have the right type of experience for the type of boat you want to rent.
My strong recommendation here is that you ask a lot of questions beforehand, that is if you are planning to charter or rent a boat without a skipper then make sure that you qualify. Some companies really are strict about certificates some are not, but what everybody is interested in is whether or not you can actually handle the boat.
This means showing the company a legit Sailing resume, something that Nauticed has been working on hard just to give companies confidence that you are trained and experienced to the correct level. and by the end of the day, it is also about you and your crew's safety!
The NauticEd system is free to use, click here to get two free lessons!
What Is a Sailing Resume?
A sailing resume is just like you think it is, it contains the data of your logs in a way that other people can verify that you have the right credentials for whatever it is that you're going to do.
Just like applying for a job, you have your formal experiences, that is certification courses, and you have your work experiences, that is your logbook of all the sailing you have done.
so showing up at your job interview the first question might be what degree do you have, but the really important question is if you have any real-life experience, this is where the sailing resume comes in t place.
I like what NauticEd is trying to do, (Full disclosure I haven't used it myself but the idea is great and I could really see myself using it once I start renting out my boat the next time). I would definitely go and check it out if you're looking to either charter yourself or charter to someone else.
Sailing in Europe! International Certificate of Competence, ICC and Sailing License and Credentials, SLC
Long story short, the ICC is something that is used in Europe to make sure that you have the right level of training. This is a United Nations resolution that the USA and Canada have not accepted and therefore cant issue an ICC certificate.
But for all my North American friends there are still ways you can get it, either you contact RYA, royal yachting association in the UK and they have a way for you to get it that involves passing a few tests and paying some dollars, around 60 USD.
Or you could get the SLC from NauticEd, SLC according to NauticEd is something that is accepted all over the Meditteranean. During my research, I have found several charter companies that are accepting the SLC but I can't say if all of them are, my recommendation stands, make sure you contact the charter company so that you have the right experience and certificates!
Gaining the SLC is a little more expensive, around 280 USD and that includes a Bareboat charter masters course online.
ASA Locations USA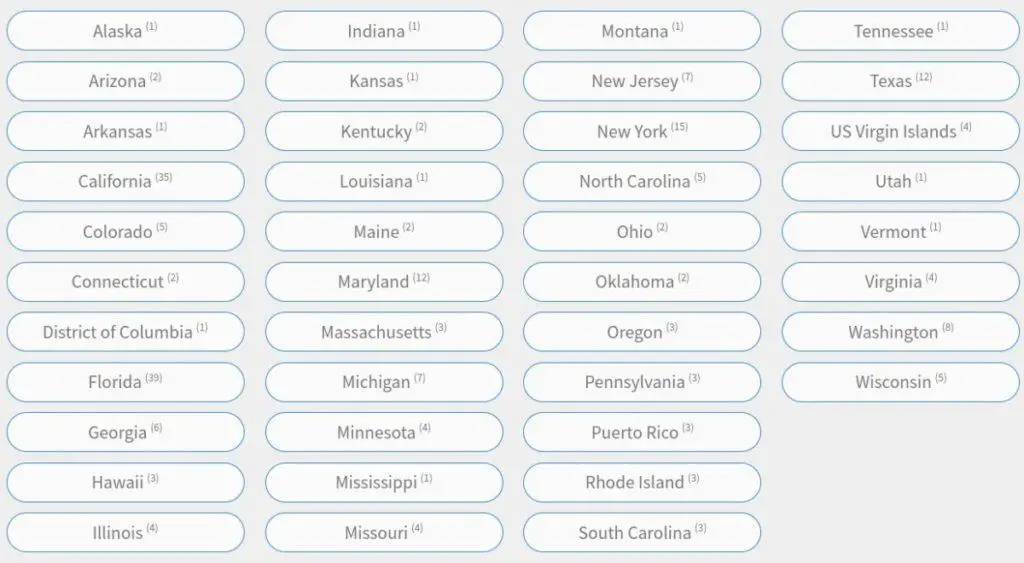 ASA Locations Worldwide

US Sailing Locations USA
| School Name | Area | State | Phone number |
| --- | --- | --- | --- |
| Royal Hamilton Amateur Dinghy Club | Hamilton | - | (441) 236-3077 |
| Offshore Sailing School | Scrub Island, British Virgin Islands | - | (239) 454-1700 |
| St. Maarten Sailing School & Charters | St. Maarten | - | (712) 580-5806 |
| Offshore Sailing School | Tortola, British Virgin Islands | - | (239) 454-1700 |
| Club Nautique | Alameda | CA | (800) 343-7245 |
| J World Performance Sailing | Alameda | CA | (800) 910-1101 |
| OCSC Sailing - San Francisco Bay | Berkeley | CA | (800) 223-2984 |
| Del Mar Marina and Sailing Center | Camp Pendleton | CA | (760) 725-7245 |
| Harbor Island Yacht Club | Long Beach | CA | (800) 553-7245 |
| US Sailing Center - Long Beach, CA | Long Beach | CA | (562) 433-7939 |
| Orange Coast College Sailing Center | Newport Beach | CA | (949) 64-5 94 |
| Harbor Island Yacht Club | San Diego | CA | (619) 291-7245 |
| J World Performance Sailing | San Diego | CA | (800) 910-1101 |
| J World Sailing School | San Diego | CA | (800) 910-1101 |
| Mission Bay Aquatic Center | San Diego | CA | (858) 488-1000 |
| San Diego Sailing Academy | San Diego | CA | (800) 441-8672 |
| Treasure Island Sailing Center | San Francisco | CA | (415) 421-2225 |
| Club Nautique | Sausalito | CA | (800) 559-2582 |
| California State University Maritime Academy | Vallejo | CA | (707) 654-1257 |
| Sound Sailing Center | Norwalk | CT | (203) 838-1110 |
| Offshore Sailing School | Cape Coral | FL | (239) 454-1700 |
| Offshore Sailing School | Captiva Island | FL | (239) 454-1700 |
| Halifax Sailing Assoc | Daytona Beach | FL | (609) 202-8281 |
| Edison Sailing Center | Fort Myers | FL | (941) 939-0249 |
| Offshore Sailing School | Fort Myers | FL | (239) 454-1700 |
| Offshore Sailing School | Fort Myers Beach | FL | (239) 454-1700 |
| Coconut Grove Sailing Club Instructional Center | Miami | FL | (305) 444-4571 |
| Team Paradise Sailing, Inc. | Miami | FL | (305) 854-3500 |
| Offshore Sailing School | St. Petersburg | FL | (239) 454-1700 |
| Quad City Sailing School | Davenport | IA | (563) 322-6750 |
| Chicago Sailing | Chicago | IL | (773) 871-7245 |
| Chicago Yacht Club | Chicago | IL | (312) 861-7777 |
| Columbia Yacht Club | Chicago | IL | (312) 938-3625 |
| Lake Forest Sailing | Lake Forest | IL | (847) 615-4592 |
| Culver Educational Fndn/Summer Camps | Culver | IN | (800) 221-2020 |
| Courageous Sailing Center | Charlestown | MA | (617) 242-3821 |
| Piers Park Sailing Center | East Boston | MA | (617) 561-6677 |
| Sail Cape Cod, Inc. | Hyannis | MA | (888) 657-2745 |
| Annapolis Yacht Club | Annapolis | MD | (410) 263-9279 |
| J World Annapolis | Annapolis | MD | (800) 966-2038 |
| Downtown Sailing Center | Baltimore | MD | (410) 727-0722 |
| Hurricane Island Outward Bound School | Spruce Head | ME | (207) 594-8448 |
| Boothbay Harbor Yacht Club | W. Boothbay Harbor | ME | (207) 633-5750 |
| Wayzata Community Sailing Center | Wayzata | MN | (952) 476-5875 |
| Carolina Sailing Foundation | Apex | NC | (919) 387-7011 |
| Camp Sea Gull/Camp Seafarer | Arapahoe | NC | (919) 249-1212 |
| Hoboken Sailing Club | Hoboken | NJ | (201) 798-8080 |
| ONE 15 Brooklyn Sail Club | Brooklyn | NY | (718) 490-7136 |
| Canandaigua Community Sailing | Canandaigua | NY | (585) 396-9200 |
| The Sailing School at Hudson River Maritime Museum | Kingston | NY | (845) 338-0071 |
| North Cove Sailing, LLC | New York | NY | (475) 441-3636 |
| The Waterfront Center | Oyster Bay | NY | (516) 922-7245 |
| Rochester Yacht Club | Rochester | NY | (585) 342-5511 |
| Lorain Harbor Boat Club | Lorain | OH | (440) 799-7135 |
| Thunderbird Sailing Club | Norman | OK | (405) 306-8597 |
| Bayfront Maritime Center | Erie | PA | (814) 456-4077 |
| Ocean Sailing Academy | Mt. Pleasant | SC | (843) 971-0700 |
| Concord Yacht Club | Knoxville | TN | (865) 671-1210 |
| Texas Sailing | Austin | TX | (800) 864-7245 |
| Sea Star Base Galveston | Galveston | TX | (409) 744-4505 |
| Bonneville School of Sailing | Springville | UT | (801) 489-8427 |
| Mariner Sailing School at Belle Haven Marina | Alexandria | VA | (703) 768-0018 |
| Washington Sailing Marina Sailing School | Alexandria | VA | (703) 505-9353 |
| Norfolk Naval Sailing Center | Norfolk | VA | (757) 444-2918 |
| Sail Nauticus | Norfolk | VA | (757) 823-4242 |
| Premier Sailing School | Weems | VA | (804) 438-9300 |
| St Thomas Sailing Center | St Thomas | VI | (340) 775-6320 |
| Lake Champlain Community Sailing Center | Burlington | VT | (802) 864-2499 |
| Shearwater University Sailing School | Anacortes | WA | (425) 772-1344 |
| Northwest Maritime Center and Wooden Boat Fdtn. | Port Townsend | WA | (360) 385-3628 |
| Renton Sailing Center | Renton | WA | (206) 226-2452 |
| Center For Wooden Boats/Sail Now! | Seattle | WA | (206) 382-2628 |
| Windworks Sailing and Powerboating | Seattle | WA | (206) 784-9386 |
| Geneva Lake Sailing School | Fontana | WI | (414) 949-1309 |
| Milwaukee Community Sailing Center | Milwaukee | WI | (414) 277-9094 |
| SEAS-Sailing Education Association Sheboygan | Sheboygan | WI | (920) 629-8986 |
Links