For me, sailing has always been a team effort. I love working together with other people; seeing the group complete a task is something purely beautiful. Even though this feeling is so strong within me, I have always been attracted and impressed by those who sail single-handed (or short-handed); some also manage to power themselves all the way into the marina short-handed using sails only! Amazing!
You can sail a catamaran by yourself, sailing short-handed (or solo) is challenging since you will have to manage both sails and navigation without the help of a crew. The risks are increased, but here is how you do it safely!
Short-handed sailing is more of an art form than an exact skill set, I have put together a list of 9 essential tips to learn how to sail a catamaran short-handed successfully.
1. Bring an (inactive)crew
Sailing solo can be dangerous and at a higher risk, but it doesn't have to be, and especially not if you are learning how to do it. I would defiantly recommend that you bring a crew, this means that you can practice the things you want to solo sail but you can get some help with everything else.
Let's say that you want to make sure your rigging is set up in a good way for solo sailing; you have made sure all the running rigging is accessible from the cockpit, and the autopilot is working.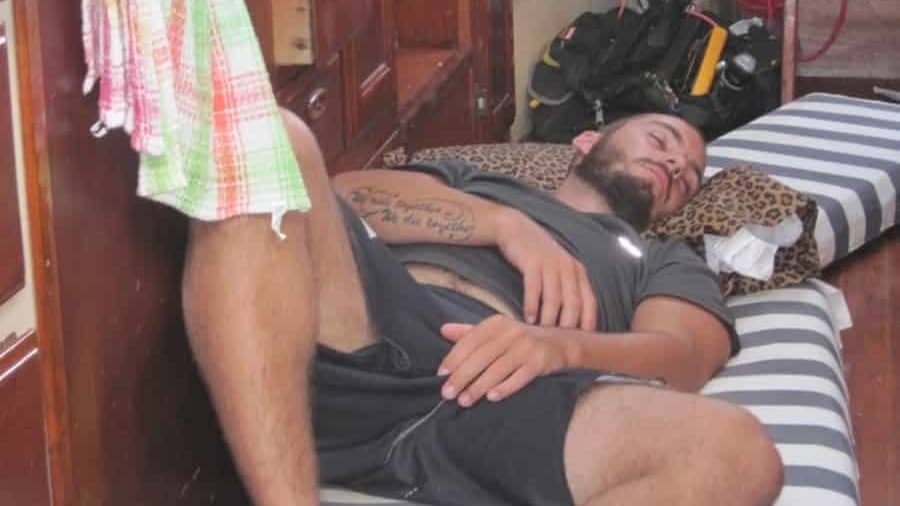 With a crew, you can get yourself in and out of the harbor without risking much, but when it's time to sail and handle the sails, you are all on your own, these allow you to try new stuff without taking any risks.
You should also bring tools and spare gear so that the crew can help you adjust or refit your set up under sail, you will also get a second opinion which can very valuable if you bring someone with previous experience or knowledge.
2. Rehearse your plan
Just like we did in the military before you leave port, rehearse all the scenarios in your head, making sure you know where all the things you need for a full day of sailing are situated. I'm not talking about food and beer, but where the winches are, how you need to position yourself to reach them, and in what order you want to complete tasks.
Once you have rehearsed them in your head, go to your boat, try it out in the marina, still tied to the dock. you don't have to do everything full-on, but make sure you have handled all the obvious mistakes in your plan.
Also, create and rehearse contingency plans, what happens if the autopilot fails, if the halyards snag or the windlass doesn't work. Don't go full out apocalypse now on the contingency plans, but cover the basic stuff that has a high probability of failing.
3. Set your self up for success
Creating a good learning situation is about choosing your timing; if you want to train in handling rough seas, then choose rough seas, but starting out, I would recommend putting yourself on a path for success with good weather and favorable wind.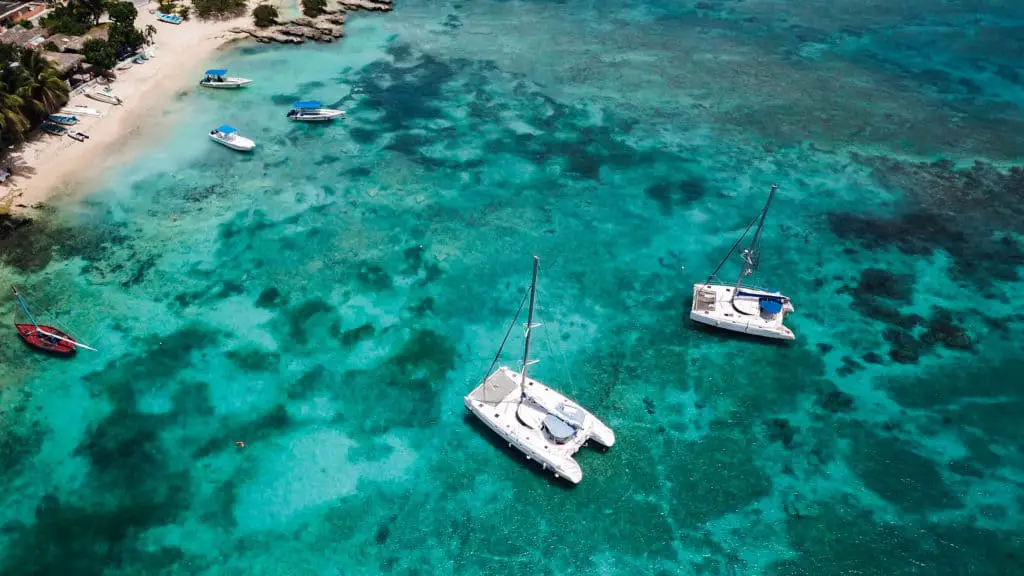 Not only will this spare you some energy, but it will also be easier to remember what you have learned, and you will come back home with a good learning experience ready to go out again the next day.
Things to consider to make it a good day of learning.
Weather, especially the wind force and direction.
Plan for short breaks to refuel on energy and water.
Fuel up on good energy and sleep before you leave.
4. Use an autopilot
One of the most critical parts of sailing short-handed is the use of autopilot; the autopilot makes it possible for the sailor to do two things at once, while the autopilot steers the boat, the sailor can handle the sails, cook, or get underway with repairs.
Learn how to park your boat and make sure you have enough time to get things done, learn to "heave to"
Although this is absolutely vital on a multiday ocean crossing, I would argue that it's the difference between enjoying a beautiful day of sailing and a beautiful day of sailing with more work than necessary.
Some of you might think that this feels a little like cheating and this is not how true solo sailing is to be done, but the matter of fact is that this is exactly how it is done, most short-handed sailing is done with their invisible friend Mr. Auto Pilot.
Whether you use a simple wind-wane or a more advanced electronic autopilot doesn't really matter, I personally think the old-school wind-wane is super cool and I have some great experience using it, it's just so simple and efficient! Beautiful!
5. Set up the boat for Short-handed sailing
This might be one of the more important aspects on this list, making sure the boat is actually possible to sail without a crew. This is very boat specific but there are some general factors to be considered.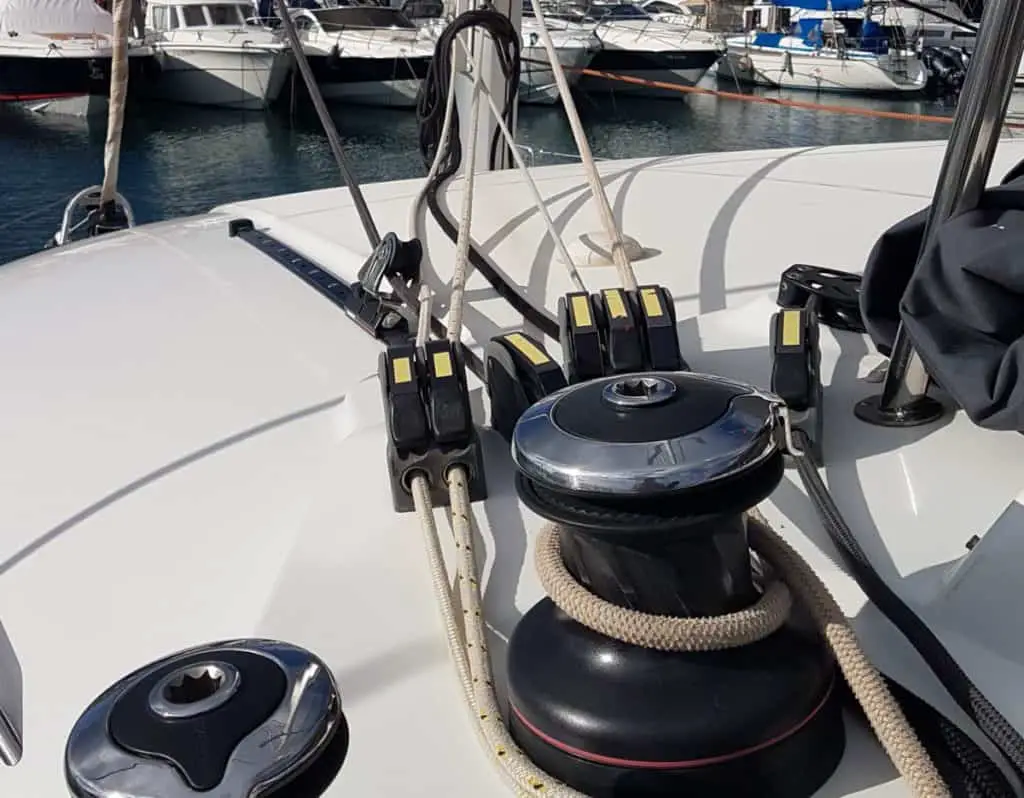 Sail controls optimization is key when it comes to spending as little time as possible handling the sails, less time spent working the sails means more time for anticipation, and on being on the lookout for other boats. Optimal also means having everything within arm's reach in the cockpit.
Set the boat up for easy docking, make sure you have extra fenders so you don't have to run across the bow like a mad man to stop the boat from scraping the neighbor's boat. Try using a midship spring as a first action when docking, this is an easier first step than jumping ashore with a bow and stern line while trying not to get tangled up or falling overboard.
Make sure you can do your navigation from the deck, this makes your situational awareness much better, and switching between observation and navigation is a breeze. Do what you can to protect charts and electronics from the environment.
6. Create Standard Operating Procedures SOP´s
When sailing with your crew, take some notes, write down the procedures that you think work. Once you have those written down use them as a template when you're trying to figure out just exactly you are going to short-handed sail your specific boat.
Rewrite your SOP´s until they are perfect, and when they are, you will be able to use them for so much, you can even use them to train your future crew, or get someone that's new to sailing to understand how you want stuff done, minimizing the training time and increasing safety.
This will significantly improve your way of reaching the goal of having a process of handling the boat that is efficient and safe. otherwise, you might end up like the not-so-professional sailors that do differently every time. And if you do differently you'll get different results, sometimes good sometimes bad. We want to be good every time!
7. Respect your ability and the sea
Since you only have yourself it is of utmost importance that you make sure that you at all times are able to handle the situation. this means that if something happens to you there is no one to cover for you.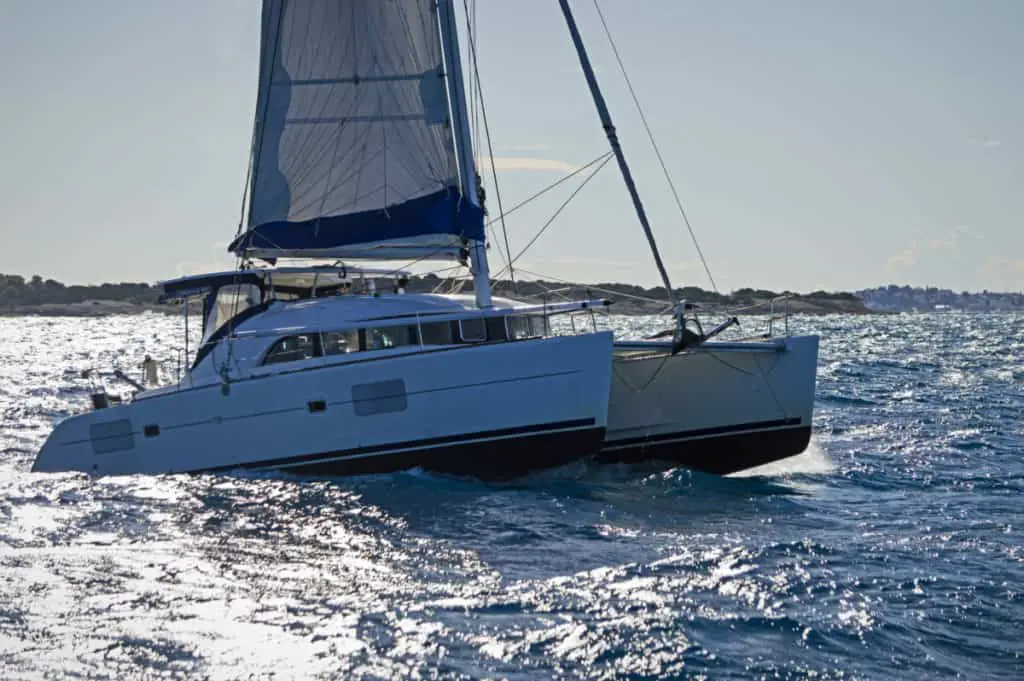 Knowing this it is very important that you have respect for your skillset, this is not the time to try new stuff or speed test your catamaran, this is also not the time to cut yourself on a knife, etc.
Respect nature, she always wins…!
8. Take care of your energy levels
I want to speak a little about your energy levels, since you have no backup, making sure that you are in working condition is necessary.
This means preparations as well as taking care of yourself during the sail, eating and drinking enough, and eating and drinking the right stuff.
Definitely stay away from alcohol and anything that impairs your judgment. I would recommend eating something light before the sail and something pre-made during the sail. I would also take into consideration the risk of seasickness.
Want to know more about sea sickness? Check out this article!
9. Breath and stand proud
Solo sailing can be a lot to handle in the beginning; soo many things are going on at the same time, the winds are changing, a boat in the distance, current pushing you one way and the halyards stuck again, fourth time today.
Something that really has helped me through life is breath control, I'm not saying go-all-out-live-on-a-Mayan-priest-yoga-ashram-in-Colombia-hippie(which I, by the way, have done, that's another story) but breathing long deep breaths makes you calm down and take back control over the situation before it gets too much.
I would recommend that you start this training onshore while waiting in a traffic jam or biking to work.
And stand proud! you're going to sail short-handed!!! That is just badass!
FAQ
Can you solo sail a 50 foot catamaran?
You can solo (or shorthanded) sail a 50-foot catamaran, the length is less of a problem than the way the boat is set up. Are the lines drawn to the cockpit? Is there an autopilot? etc.
If you want to better understand how to set up a boat for solo sailing i suggest you check out this article!