Living onboard a boat in the Caribbean was something I really enjoyed, there was a type of simplicity to life. Make no mistake living on boat is very different from living on the grid and takes a lot of hard work.
But the upside are big, less distractions from the intense life on the grid and quality time with the people on your boat!
In this article, I have put together the 11 most exciting places worldwide to live aboard your boat. I have looked at factors such as money, but mainly this is a text focusing on showing you the more exciting examples.
11 Most Amazing Spots in The World to Liveaboard a Boat!
This list intends to inspire you and give you some ideas of where you might possibly spend your days in the future. Since taste is an individual preference I have not listed them in any order, they are all really special places!
As you will also see this list only contains warm-weather spots, if you're into the cold stuff, then this is not for you 😉
1.The Bahamas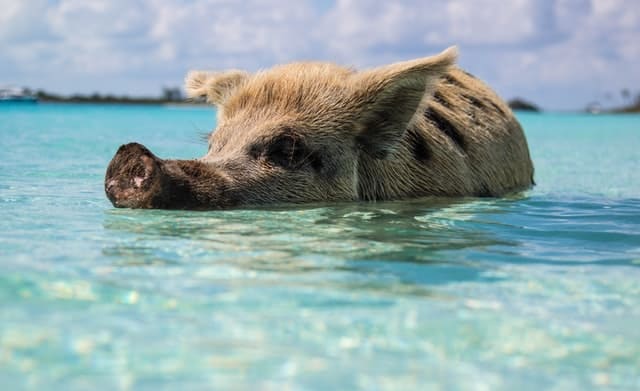 Although the Bahamas might not be the perfect place to liveaboard, and it almost didn't make the list since it's very secluded and more suited for traveling through than a place to live.
But having a list like this and not mentioning world-famous cruising grounds like the Exumas or Bimini island wouldn't be fair.
I loved sailing in the Bahamas, it is the perfect mix between being isolated but still being able to get help if something happens.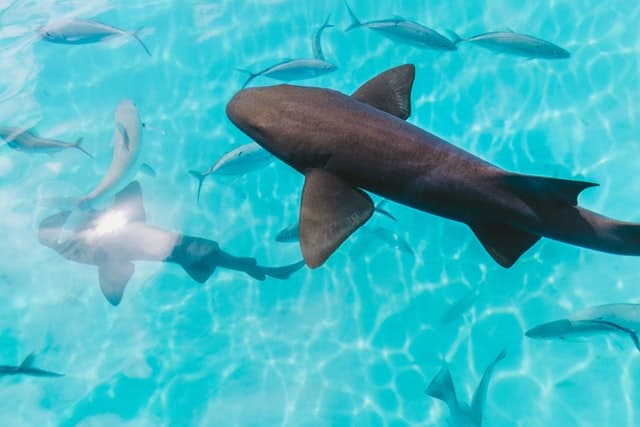 And speaking of weather, it's incredible almost year around. The wind blows from the east with a steady breeze, which is just perfect since the islands stretch from north to south, making it possible to travel in every direction almost any day.
The Bahamas even has this weird island were supposedly a long time ago, there were pig farmers, but the farmers have moved off the island, and all that is left are the pigs.
And I'm talking giant pigs that when you close in on the island will jump in the water and swim up to your boat to get some food.
Give them food if you want to, but if you in a dinghy, they will try to get inside the dinghy, and some of the people we met told stories of boats puncturing dinghies.
2. Miami, USA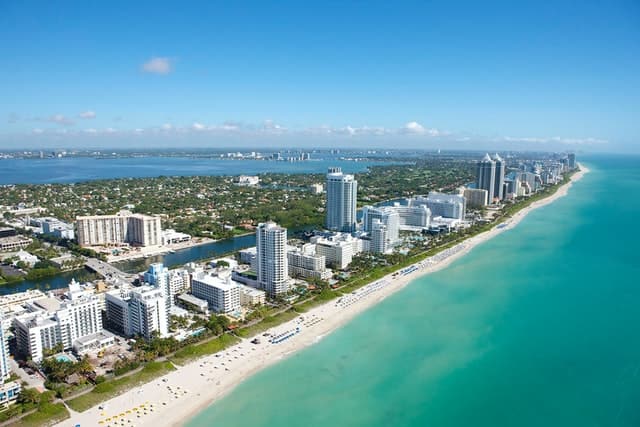 This one is a little odd, Miami per se isn't a cruising area even though there are the Florida keys around the corner. But the cool thing with Miami and Miami Beach is that there are multiple places where you can anchor for FREE! This means that you can bring your boat and park it in the water next to buildings worth millions of dollars.
It's like having a two-bedroom apartment on Miami Beach, get dressed and dinghy off to the road and enjoy everything that Miami has to offer, all within walking distance!
Even though i said that the anchorage is free, miami beach is definitly not, so in the long term you wont save any money in Miami.
And once you are tired of the beach, head on over to Boca Chita or any other of the small islands of the bay. Make sure you bring bug spray, but don't worry about music; there will be plenty of powerboats supplying more than you would ever need.
3. Mallorca, Spain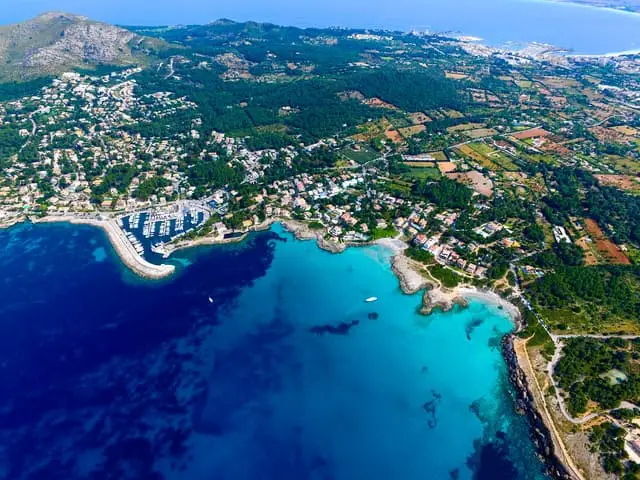 I have spent a lot of time here, my mom used to live here with my dad, and we would come here every year. The island is impressive, a small gem in the Mediterranean.
High mountains are combined with crystal clear water and marinas everywhere. You want to enjoy the big city hustle of Palma Nova or cruise around the island and stop for an espresso at Port de Soller.
If your a trail runner like me, then you will have plenty of mountains to explore; there is a 110 km long trail on Serra de Tramuntana, which I can definitely recommend that you make day trips along.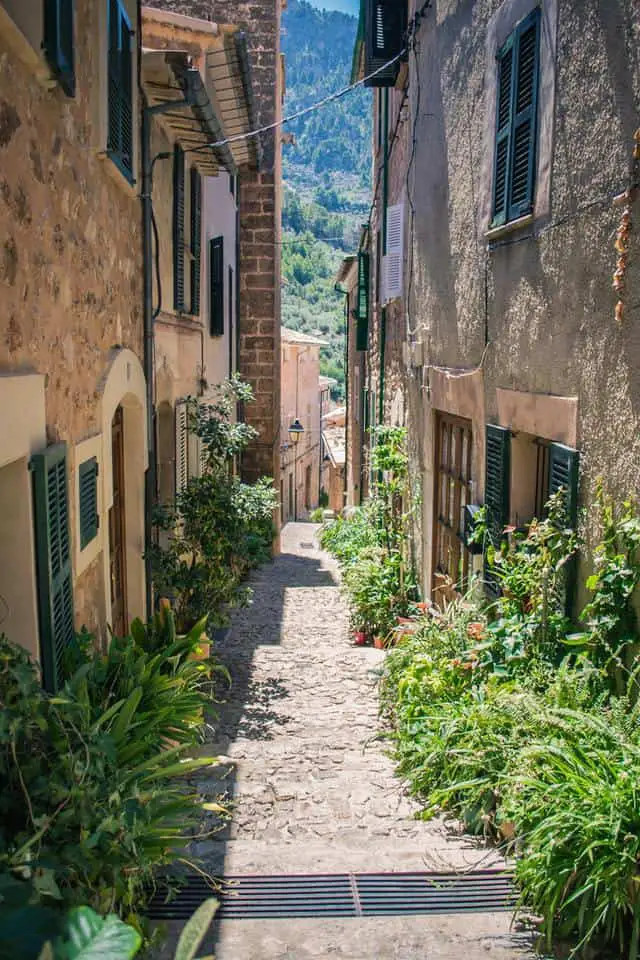 Rent a car and travel the island is cheap, and will take you a day or two and is perfect for when you're tired of the sea.
I would say that Mallorca is resonably priced considering it location in Europe and being a very popular place with tourists.
4. Cape Town, South Africa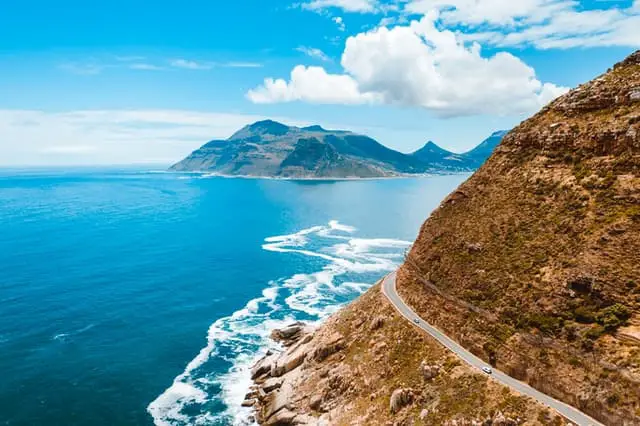 Cape town was something that surprised me, south Africa, in general offers great diversity. Not only int the political realm but nature, in cape town, you will see everything from the fantastic table mountain to the great white sharks.
You can head up to the Kruger national park and see lions, elephant rhinos, and all types of cool animals. A that, I would suggest you take a road trip through this fantastic country.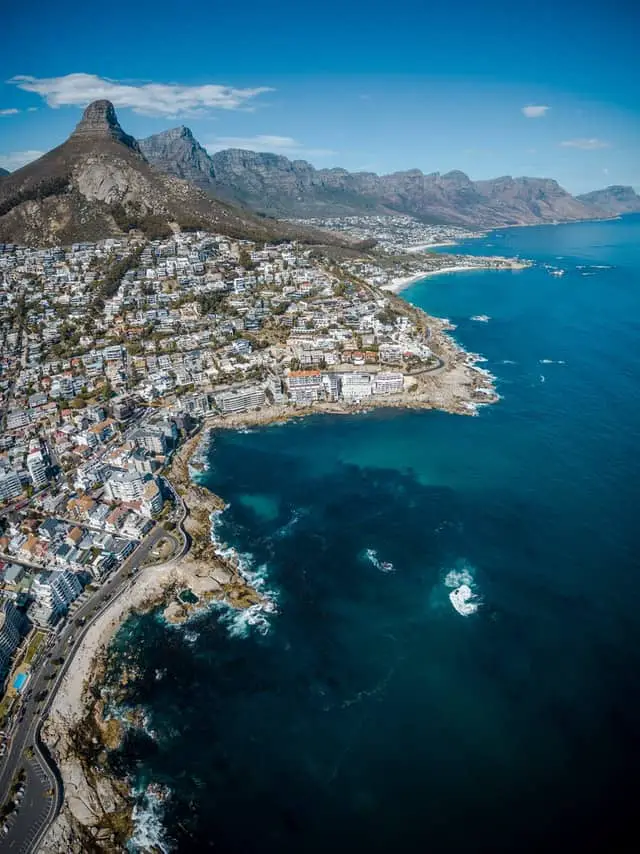 South Africa might have a bad reputation regarding safety, at least in my home country of Sweden, but I found it to be just like many other places in the world.
There are places you should go to, and there are places you definitely should not go to. All of this information is easily accessed by asking the locals.
The locals are friendly, and just like any other country, you will have to listen to their advice if you want to stay safe.
Other than that, south Africa is free to explore, and i definitely think you should!
5. Cartagena, Colombia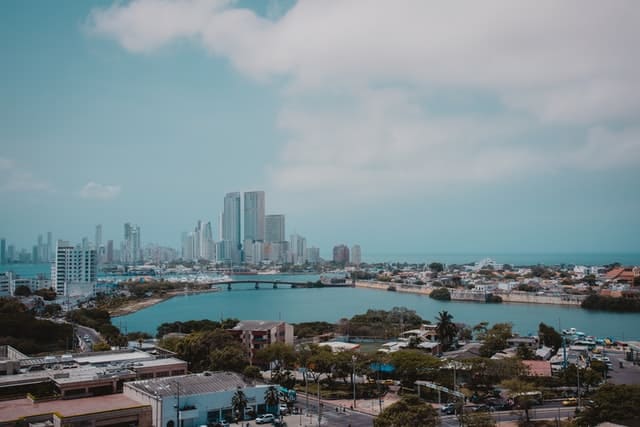 Colombia is one of my absolute favorite countries, not only is there a lot of salsa and good food. The people living in Colombia are the friendliest I have ever met.
The city of Cartagena is a little bit of a tourist trap, but once I had spent some time there, I started to like it more and more.
The old town of Cartagena is really amazing with a lot of activities and ancient castles. Whether you're ready to party or chill out at the beach, Cartagena has something for you.
Since Cartagena is located on the Caribbean coast, there are a lot of "reggae" culture and vibes along the beaches that surround the area.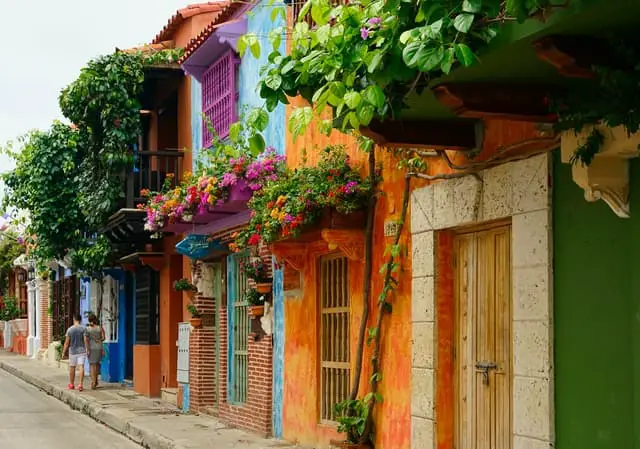 And if you're in Colombia, you should definitely visit some more places like Medellin, Cali, or the remote and beautiful mountains of Nevado del Tolima.
And make sure you talk to the locals; they have an amazing history, and many are eager to share stories about the new Colombia. a Colombia, which i believe will be one of the worst biggest attractions in a few years.
There are many marinas available in Cartagena, and they are reasonably priced. Most people during transit will just anchor outside, but for a more extended stay, that will probably be pretty tough since the marina is full of action.
There are water taxis, powerboats, and jet skis flying all over the place. But once you get inside the marinas, it's all nice and quiet.
6. Southern Thailand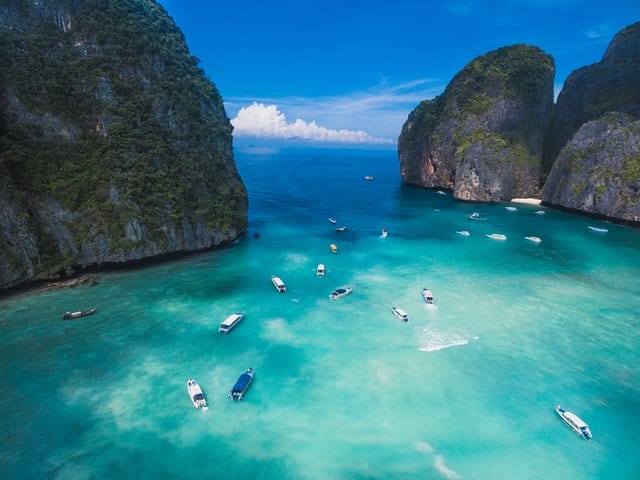 I first went to Thailand when I was around twenty years old; we actually flew to the wrong airport, which kind of made us a little confused in the beginning.
But the good part was that we landed in an amazing part of Thailand where most tourists don't go. From Krabi, we took a boat to the islands off the west coast on off them named Koh Lanta, which became our home for the coming month.
The area around Koh Lanta is full of small islands, beautiful weather, and amiable people. I can recommend getting your divers to license in Thailand, it is cheap but far more critical, the diving will be something that you never forget.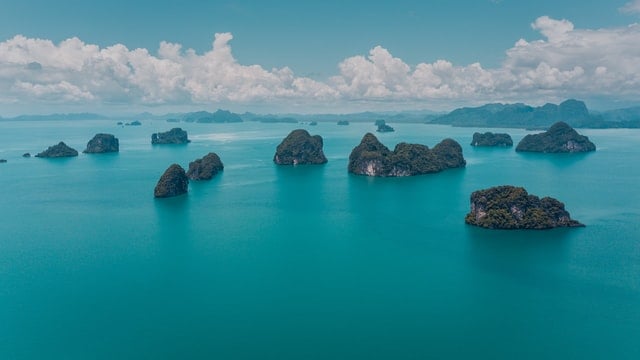 The province of Krabi, where Koh Lanta is situated, is also the home of Rai Leh, a real sweet spot for those who like to climb or do other outdoor activities.
You might have also heard about the island of Koh Phi Phi, where the movie The Beach was filmed back in 2000. Phi Phi island is a special place; the diving is fantastic if you're into partying this is also an excellent place for that.
But the most extraordinary thing is, in my opinion, the sailing, the Clearblue water and the sensation of being at 20 m depth and surrounded by 80F water is something special!
Living in Thailand is cheap, and cruising is terrific.
7. Tasmania, Australia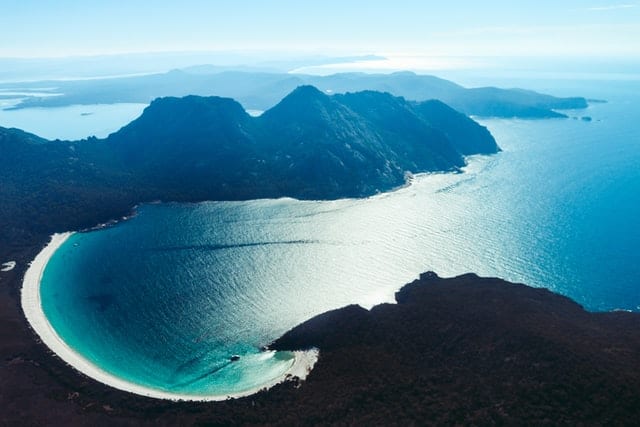 Although being a pricy place to stay, Australia has some well-known sites well worth the price tag. One such place is the island south of mainland Australia, Tasmania.
Tasmania is a cruiser's choice, especially the southern part around the area of Hobart, here you will be able to see dolphins, whales and other animals of the sea.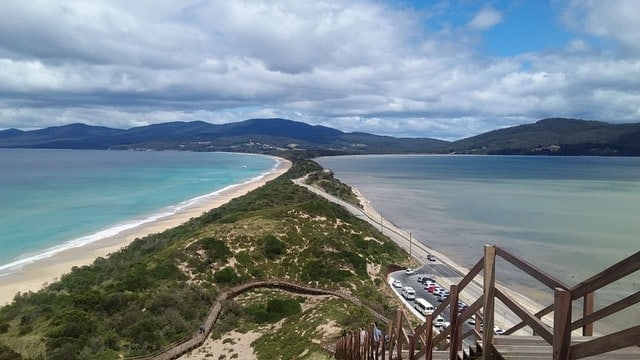 It is also a place for finding your very own secluded beach, maybe a place to beach your catamaran and explore a deserted island.
Most of the islands are also very protected, which can be a nice change of pace if you recently came here overseas.
8. Croatia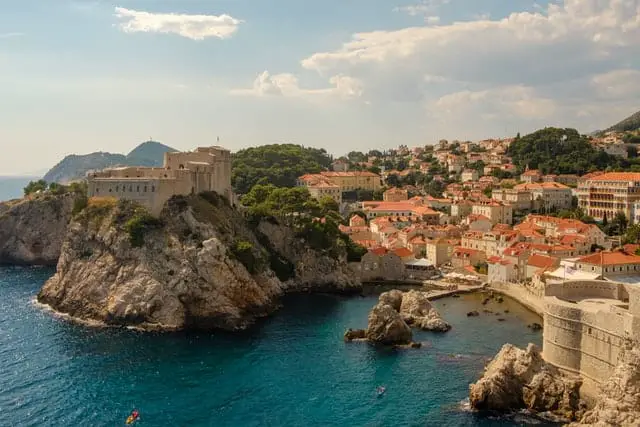 Croatia is one of the most famous destinations for sailing vacations around the world, and this is for a good reason. With over 1000 islands, there are plenty of places to sail around and discover.
Although wintertime in Croatia is not like the Bahamas, you will still be able to enjoy the cooler weather if you prepare yourself and the boat properly.
Many say Croatia is the french riviera during the 50s, unspoiled and full of opportunities for quiet anchorage even at high season.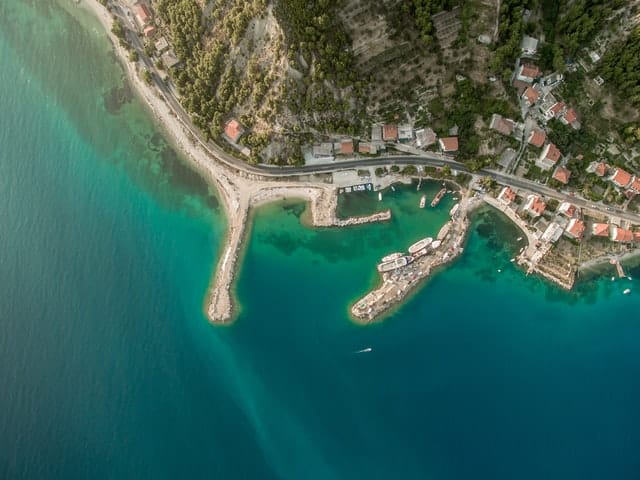 Sailing in Croatia is mainly about anchoring in the free, but there are also some marinas in Dubrovnik, Trogir and Split wort spending a night or two in.
I would argue that the best month is in September, this is when most of the tourism has died down, but the weather is still great, which means you have all those islands to share with a lot fewer people than during the high season.
Staying in Croatia also gives you access to the entire Mediterranean sea.
9. Southern Bali, Indonesia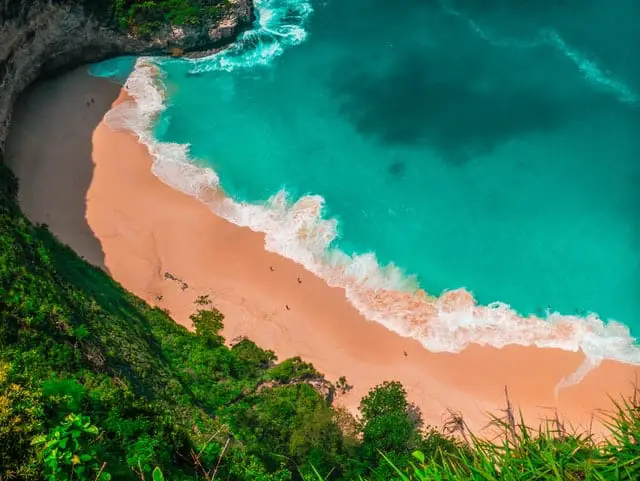 Bali is nothing special at the same time that it is truly amazing, yes that sounds a little bit contra intuitiv, but your looking at a list over the 11 best places to live on a sailboat, all the places are amazing 🙂
So what i mean is that Bali is a place to sail and live where you will enjoy beautiful beaches and a lot of sun.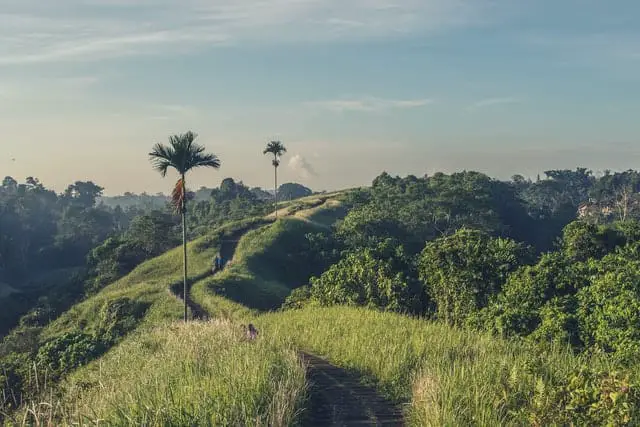 But you wont really find that special thing that some other places have, like bahamas with the perfect wind in relation to the islands, or The British Virgin Islands with its perfect setup for cruising.
10. The British Virgin Islands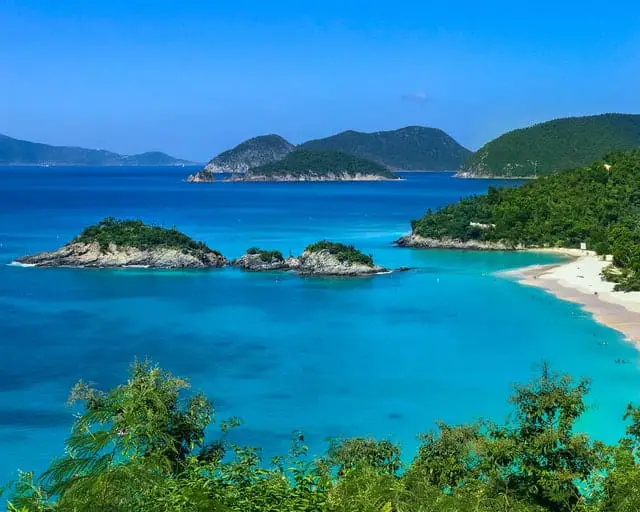 I wasn't supposed to include this on my list, but then I changed my mind, just like the Bahamas; this just needs to be on here.
BVI is probably THE most popular of all cruising ground; it is the best combination of proper infrastructure and the ability to disappear to a remote island for some time of your own.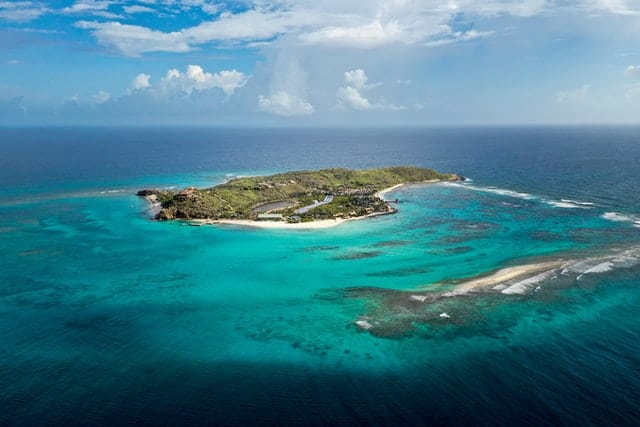 The weather is stable most year-round, except hurricane season, of course. Since sailing infrastructure is so good, you will find marinas everywhere, and most of them are safe and secure from the weather.
You will find sun-soaked beaches in abundance, shipwrecks to dive on and theme bars all over, this combined with the French Caribbean cuisine and you have the recipe for success.
The BVIs took a hard hit during hurricane IRMA in 2016 but have since started returning to its previous glory with many volunteers helping out to remove rubbish that was to blown into the sea and onto coral reefs.
11. Whitsunday Islands, Australia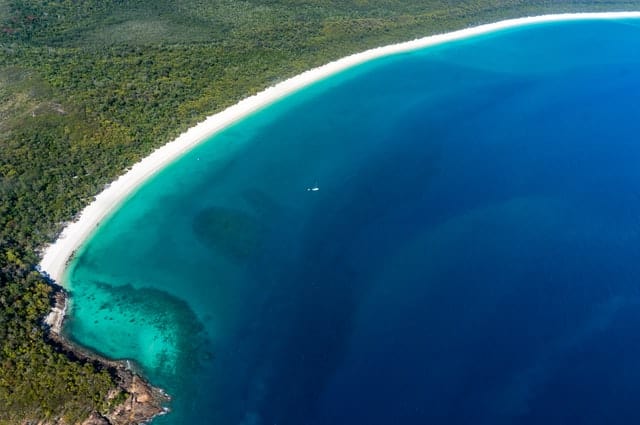 Most people know of the great barrier reef, but not all have heard of the Whitsunday Islands. Being a chain of 74 islands its the closest to the Caribbean, you will get on this side of the world.
As often common in Australia, there's an abundance of wildlife, sunny beaches, and see-through water making it the perfect spot for snorkeling.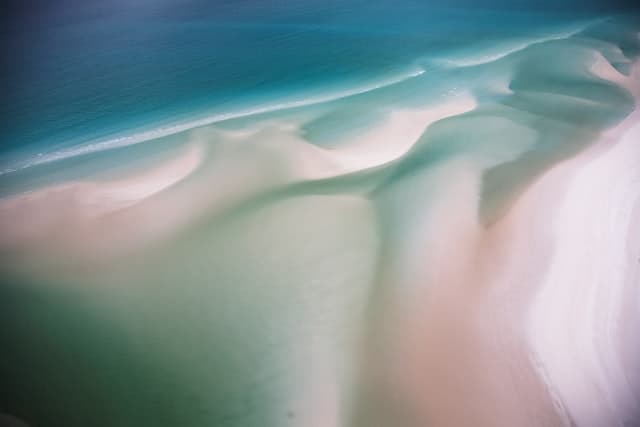 And since there are only four of those islands that offer resort accommodation, the area is much less developed than those in the med.
Fun fact is that Whitehaven Beach is 98 percent silica, which makes it incredibly white, and some say its the most beautiful beach in the world, but I'm not so sure.
What are The Worst Places to Live onboard a Boat?
I would definitely say that any place that is cold and rainy. Livin on a boat, especially if it is a small one, makes the outdoors your living room, which is fantastic when the weather is good, but it would suck if it were to snow in my living room 🙂
I would also say safety is a big concern, i wouldn't want to live in a place where i wasn't reasonably safe, and I say "was" not "felt." On many of my trips, I have come back home only to find me surprised that I'm alive, for example, people still think Colombia is very dangerous, it's not, neither is South Africa if you travel smart.
What is a Good Liveaboard Boat?
The right liveaboard boat is something that is big enough to ensure you have all the creature comfort that you need but is small enough so that you can afford the costs.
Can You Live on a Boat in a Marina?
In most places, yes, but some countries or marinas will not allow people to live on their boat in the marina. Such was the case when we were fixing the hole in our hull in Miami.
What are The Benefits?
There are some nice benefits, life gets simple, not easy, but straightforward. No phone connection means you cant google stuff get notifications from Facebook or ads.
You become very close with your crew, and you will get to know them and yourself in a more profound way.
What Are The Downsides?
I would say the constant work on the boat; there is always something that needs to be fixed and something that needs to be planned for. if you are stationary in a marina, this is not much of a thing.
But if you're a sailing liveaboard everything breaks 🙂
General Rules For Liveaboards
You really have to get in contact with the marina that you want to live on; many places don't accept people living on the boat full time.
I have also excluded any price figures in the text since it varies greatly depending on what you are looking for, how long you're staying etc. but the general guideline is that the longer you stay, the cheaper it get.
Also, make sure you stay in a well-protected marina with minimum swells coming in, I would recommend that you choose a marina to try for a month until you commit to something longer.
Make sure you have the right papers; this includes Visa, work permit, etc.
Not ready for the world yet? Check out my list of best spots in the US!