Florida is a wonderful place to live. It's warm year-round, with plenty of boats, good swimming areas, theme parks, and in-town events around every corner. Because most of the state is surrounded by water, there are plenty of places to liveaboard. This is where I started my sailing career so I can definitely recommend parking your boat here.
All of these liveaboard marinas have been ranked based on their amenities, security, and nearby attractions. The marinas listed all have different prices so you can find what works best for you. All of these numbers are based on the price before tax.
In order to make a fair comparison, most of the prices in this article are calculated assuming that a customer will stay at these marinas for a year with utilities and with a 35-foot long boat. If you have a smaller boat, then most of these liveaboard marinas will cost less, but if you have a larger boat, then they will cost more.
 If you are interested in the best catamaran sailing books you can find them here.
1. Rivera Dunes Marina
The annual Rivera Dunes Marina cost is based on boat footage or the size of the boat slip (the slip is like a parking space for your boat). If you pay by the footage, a 35-foot long boat is about $19 a foot per month. This means it would cost you $655 a month or $7,980 for the whole year, which isn't too bad.
Did you know there are actually catamarans that will fit in a monohull-sized boat slot? This means way cheaper marina fees, I have listed some examples here.
On top of that, you don't have to pay extra for liveaboard; it is very common and readily accepted here. Your electricity will be metered at the Rivera Dunes Marina since you will be staying for a longer period of time. Water, cable tv, and wifi are included for free, which is a major bonus.
They also have a free coffee bar, like most hotels, as well as bagged ice you can buy. It is a pet-friendly area. Most importantly, it has laundry and private bathrooms available so you don't have to worry about using facilities inland.
They also have two pools for recreation and various parties that happen monthly, which you'll get personal invites to as an annual docker. There is also a gas and diesel fueling dock. This dock even comes with a pump-out station, which is free for annual dockers.
Also important is that they have plenty of security cameras on their website that you can view on their website at any time. Nobody will get away with trespassing here!
2. Harborage Yacht Club and Marina
Harborage Yacht Club is going to be a little more expensive, but it is also going to be worth the price when you learn about the amenities. Unfortunately, it has a flat monthly liveaboard charge of $175 a month. There's also an additional $15 a month for a year based on footage or slip.
The liveaboard lifestyle can be expensive, but how expensive is it really? I have asked multiple sailors and here are their numbers! 
It is going to be $2,100 alone for the liveaboard charge, plus $6,300 for the year or $525 a month for the footage. You will also have to pay for utilities with rates starting at $25 a month but it will increase depending on the usage. In total, it will be $8,700 for the whole year, which still isn't too bad in today's economy.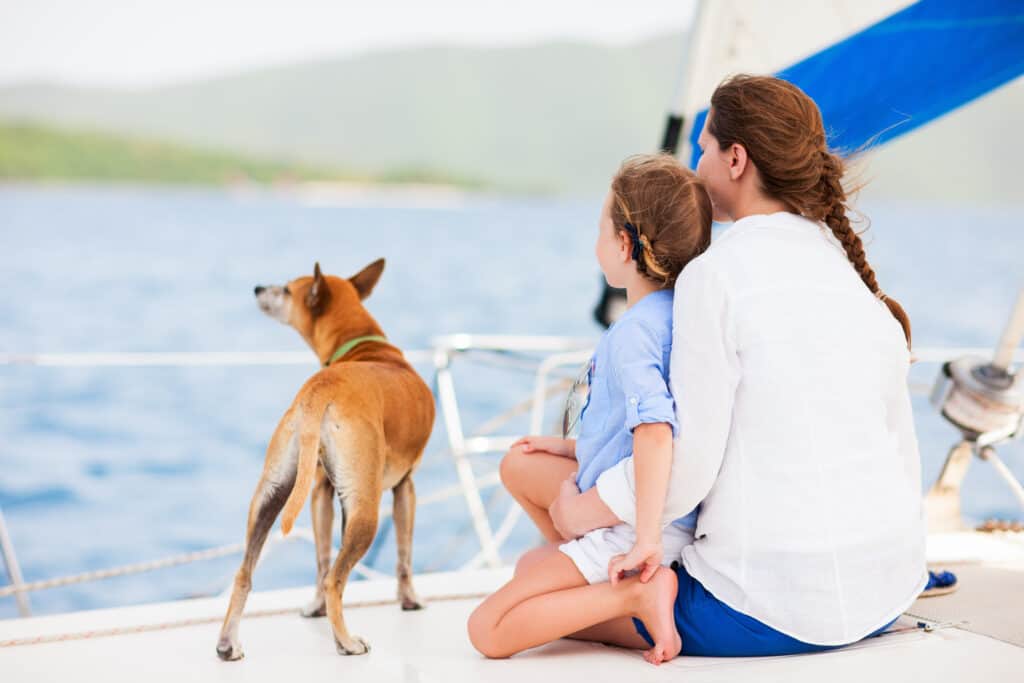 This place has updated its docks, showers, and laundry room for your comfort. The showers are private as well. There is also a spa, sauna, 2 pools, hot tub, and steam room for you to treat yourself. There is even a fitness center!
Upon docking, there are crew members ready to help you dock, show you around, and help you with whatever you need. There are free bike rentals and a free golf cart shuttle.
Pets are welcomed at the Harborage Yacht Club. There is a fueling area with free pump-outs. It is amazing there, and you can learn more at their website. 

3. Titusville Marina
Titusville Marina is very cheap, with everything you need on-site or nearby. It is going to cost $8.50 per foot per month, which is the lowest price on the list so far. Electricity can range from $50-200 a month depending on how much you use.
It should cost $1,500 for electric alone and $3,570 for yearly rent (or $298 per month). One year will cost you about $5,070, which is really cheap!
Titusville Marina has a store and restaurants on-site for your convenience. There is also a grocery store in the nearby town, which is nice since you'll be staying awhile. There are laundry facilities and private bathrooms on-site as well as gas, diesel, and a pump-out station.
Whether you are trying to reduce fuel costs or just want to know how much speed you gain from running both engines on your cat, this is the article!
You can even buy or rent boats if necessary. Titusville is also about an hour from Orlando, so you can visit the thousands of Orlando attractions. You can learn more at their website.
4. Melbourne Harbor Marina
Melbourne Harbor Marina is not too expensive, but it has a couple of other small expenses that you'll want to account for.
First, rent is $12 per foot per month and an extra $150 per month for liveaboard. In total, it will be about $570 a month or $6,840 for the year. Electricity is metered and billed to you automatically.
You also have to pay a deposit that is the cost of a month of rent and about $50-80 in electricity. The deposit will be $6,905 in total. Unfortunately, you have to pay $30 for the bathhouse key, but it is completely refunded once you return it.
There aren't as many amenities, but the services make up for it. Most of the entertainment is offside nearby. There is a place to fuel up onsite, but there isn't a place to pump out. Cable and phone services are available if you need them. There are private showers and laundry on-site, but you do have to pay for the key for the showers.
There is faxing available if you need to send something. There are also some cameras and security.
Most importantly, this place is designed to temper extreme tides and it has a harbor that's designed to withstand hurricane season. You will find more on rough weather here, and hurricane seasons around the world here.
This is vital for you and your boat's safety. You can learn more at their website.
5. EAU Gallie Yacht Basin
At EAU Gallie Yacht Basin, most of its expenses come from the number of people and cars that are with you.
First off, rent is $11 per foot per month, so it's $385 a month or $4,620 for the year if your boat is 35 feet long. Then, for one person and one car, it is $150 a month, or $1,800 for the year. If you have more than one person or car, it will be an extra $50 a month for each extra person or car.
We'll assume two people and one car in total for $200 a month or $2,400 for the year. 
Finally, AC and heat are $50 a month or $600 for a year. In total, it will cost you $7,620 for one year. There's also a security deposit, which they don't mention outright on their website.
The amenities include the basics at the EAU Gallie Yacht Basin. There is free water and basic electricity. You also have access to cable tv and wifi for free.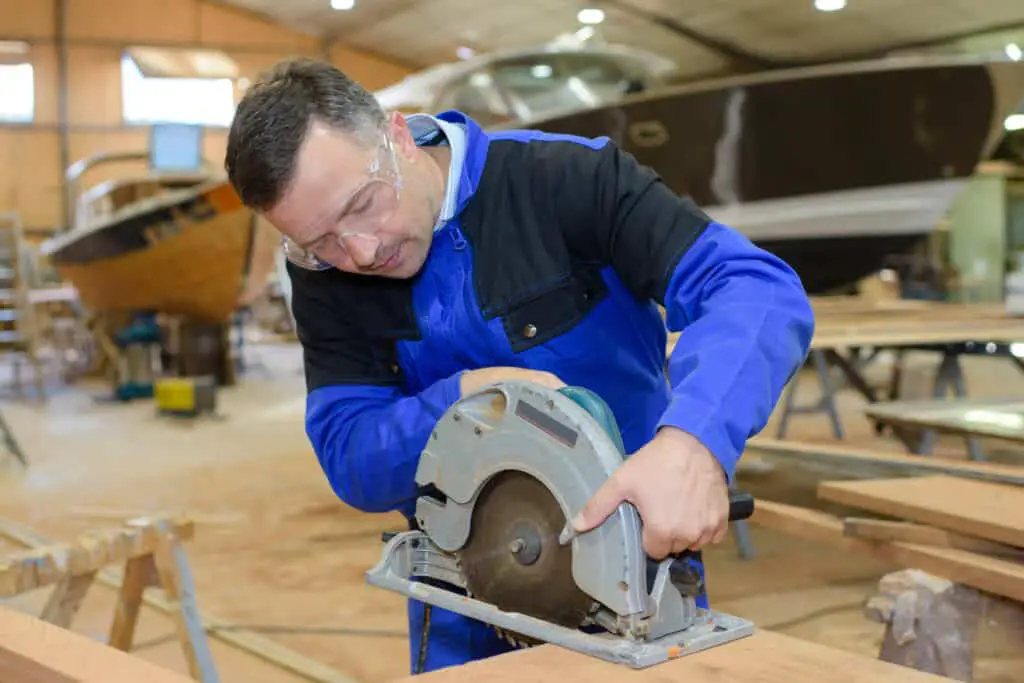 There is a picnic area with a couple of boat shops. Of course, there are showers and laundry on site. There is a pump-out station onsite as well.
The coolest thing they have is a DIY boatyard, which is a great way to learn to upgrade your own boat or build a new one for future use.
[wpforms id="3051″]
6. Legacy Harbor Marina
The Legacy Harbor Marina is going to be a lot more expensive than the other marinas we have discussed so far.
The Legacy Harbor Marina charges $18 per foot per month, which is about $630 a month or $7,560 for a year, then an extra $140 a month to liveaboard.
This brings it to a grand total of $9,240 for a year. The cost for liveaboard is usually what shoots the prices up. Electricity is metered, while water, telephone, internet, and cable are free and available for use. 
As far as internet goes I would recommend getting Google Fi, it works great for me all over the world and you never have to get a local sim again!
This area has a gym, pool, hotel (which is nice if anyone wants to visit you), and The Chickee Hut onsite by the pool. There is also Joe's Crab Shack nearby, which is nice if you're craving some seafood.
The marina is also really close to town if you need to go shopping or enjoy a night out. There is laundry and showers on-site as well. You can visit their website for more information.
7. Marco Island Marina
The Marco Island Marina does not offer 35-foot rates annually, so this one will be based on the lowest 40-foot annual rate. It is also going to be a bit more expensive.
It is going to be about $800 a month or $9,600 for the whole year. Electricity is metered. There is a monthly basic charge for cable, water, sewer, and for the meter box, even if you don't use it. The utility monthly charge is going to be $30 a month, or $360 for the year. 
Unfortunately, this is going to be one of the more strict places to liveaboard and will have more requirements as a result. There are a lot of places that don't entirely trust liveaboard people as much because of previous thefts or bad experiences.
You will have to prove you have insurance (no guaranteed security) and show that your boat is in good condition. They will also do a background check on you.
You can have one pet, but it can't bark or make loud noises.
There are showers and laundry available on site. Dockmasters must have a spare key to your boat in case they need to board. There are also taxis available to take you to the nearby town.
Although the rules are strict, you know you'll have a safe experience if you stay here. You can read more on their website.
8. Twin Dolphin Marina
The Twin Dolphin Marina has a lot of little expenses, especially when it comes to electricity. Electricity has a set price and isn't metered. If you use a lot of electricity, then that is great—if you don't, you could be overpaying.
On top of that, liveaboard adds about $50-60 more to the normal cost. Depending on how many amps you want, it can cost $75-350. It also costs $225 a month to live there, but if you have more than one person, it is going to be $125 more per person.
For two people to live there with 50 amps, it is going to cost you $6,480, which isn't too bad compared to some of the other marinas we have discussed. 
With this price, you have access to a heated pool and free wifi, as well as a fueling dock. There are laundry and shower areas available. Pets are welcome, which is always a good sign.
Nearby is Pier 22, which is a great place to go for a quick lunch or a fancy dinner. This place also has plenty of space, so you'll likely be able to get a reservation here for liveaboard. You can learn more at their website here.
9. Fort Myers Yacht Basin
Fort Myers Yacht Basin has a lot to offer and is very cheap. At mooring, it is going to be $200 a month annually or $2,400 for the whole year. With a charge of $100 a month per vessel or $125 if it. is anchored.
This brings the total for one vessel to $3,600 for a year.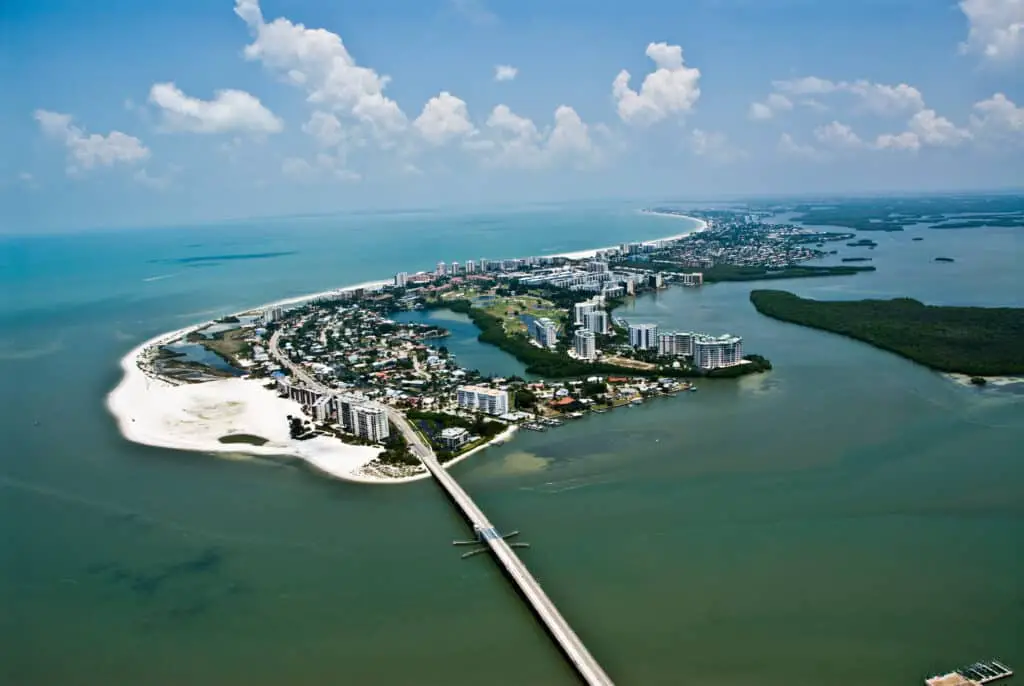 On top of that, you'll have to pay a security deposit, which is one month of rent, but you'll get that back when you leave. Then, $50 for the keycard for the private showers, but it will be refunded once you return the card.
Electricity will be metered. They will also do a background check and will need proof of insurance before you can dock.
Once you are settled in, head to the open lounge area for some free coffee each morning. Take use of their private showers. There is free wifi and pump-out available at your slip.
If you need anything for your boat, there is a store on site. It is very close to a beautiful historic downtown with plenty of shops and restaurants for you to visit. If you do have a car with you, they do have places for you to park it, but it will be $45 a month.
Now that you've read about the 9 best marinas in Florida to liveaboard in, you can choose which one is best for you.
Here are Some of My Favorite Catamaran Cruising Resources
Thank you for reading this article. I hope you found it helpful as you hopefully start your own sailing adventures. Here are some resources that I use as a sailor that I hope you'll also find helpful. These are affiliate links, so if you do decide to use any of them, I'll earn a commission. But in all honesty, these are the exact things that I use and recommend to everyone, even my own family.
Books: For getting started, I really like Cruising catamarans made easy. It is actually a textbook from the American sailing association it is used to get a cruising catamaran certification. there are some other great books and you can find my complete list here.
Communication: Being out on adventures, whether it be sailing or climbing mountains, good communications are essential to being safe. I recommend two things Google fi (incredibly simple cellular data all over the world) and Garmin inreach mini (for text and voice in remote areas without cell coverage)
Sailing courses: Online sailing courses are great for beginners starting out their sailing career, it's an efficient way of learning the basics about navigation, throttle controls, and maritime safety. I suggest starting with two free courses from NauticEd.
To see all my most up-to-date recommendations, check out this resource that I made for you!