If you are just like me and have been thinking of taking a sabbatical and sailing across the world, you might be looking into the best vessel for the voyage. While there are many options, catamarans have proven themselves to be among the most seaworthy sailboats out there. However, undoubtedly, they can be expensive and understanding what a reasonable price for a cruising catamaran is can save you from a lot of trouble.
The best price for a used cruising catamaran around 45ft is between $300,000-$600,000. The best price for a new catamaran is $500,000-$800,000. Price depends on the boat's size, age, and design. New vessels with a flybridge are more expensive. Though fixer-uppers might seem convenient at first, the price of yacht renovation is unpredictable.
Buying a catamaran is an excellent option if you are ready to enjoy relaxing days or head offshore for adventures. In the sections below, you can find out the best price for a catamaran and the must-have features of your dream yacht. 
If your interested in financing your cat i recommend this article i wrote on different ways of affording your dream boat.
How Do You Find a Good Deal on a Catamaran?
When it comes down to investing in a catamaran, you won't be short of models. There are plenty of options from dozens of designers, and you won't struggle to find a catamaran that fits not only your budget but also your sailing and design preferences. 
Nonetheless, buying a catamaran can be a significant investment for many buyers. Not understanding the right price for your catamaran can represent a considerable obstacle and cause you to face troubles later on. 
Work With a Broker
Since a catamaran can be a significant expense, you should consider consulting with a broker. An expert consultant will help you navigate the market, understand the price range, and have a clearer idea of a good deal. 
Brokers are also precious allies when it comes down to surveying a catamaran for sale and assessing its actual value. In turn, you will better understand what catamaran you are buying and place a suitable offer.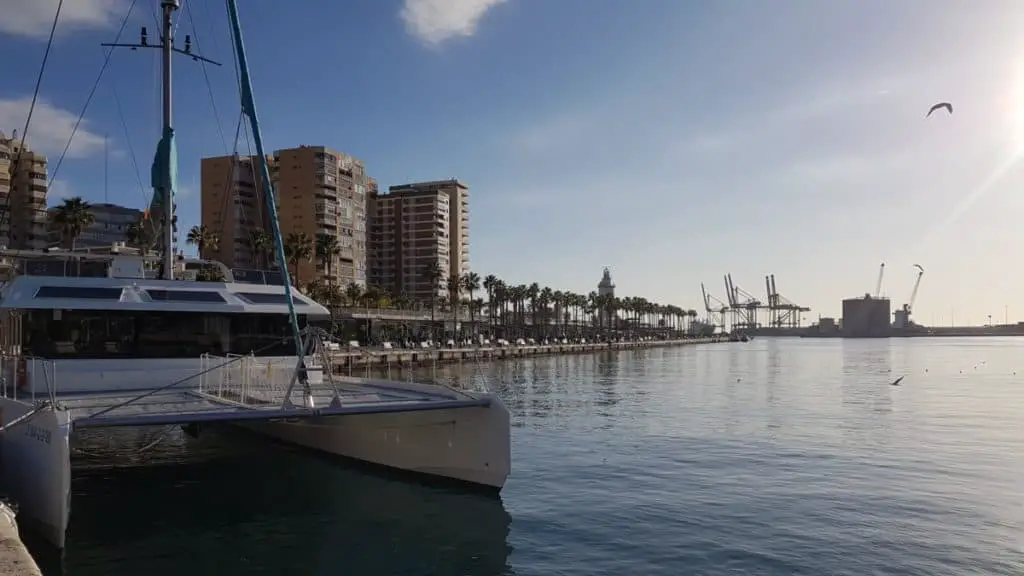 New vs. Used Catamarans
When looking for the best catamaran for your needs, there is no "one-size-fits-all" formula. Your choice between a new or used catamaran will likely come down to your budget and specific plans, and there are advantages and disadvantages to consider for each option. 
If you want more info on buying a used cat then i suggest you read my buyers guide!
New Catamarans: Pros and Cons
If you have opted for a new yacht, you might enjoy a modern and luxurious design and interiors. However, a new boat does not always guarantee a hassle-free experience, and you still will have to deal with repairs and maintenance. 
Of course, the benefit of buying a new yacht is that the warranties cover the cost of some of these repairs during the first years. Still, it is essential to understand the depreciation the boat faces the moment it hits the water. 
A brand new catamaran can cost anywhere between $500,000 and $5 million.
Used Catamarans: Pros and Cons
On the opposite end, buying a used yacht will cause you to deal with more repairs – so it is recommendable to have boat maintenance experience (or be willing to learn some). However, used yachts usually come at a fraction of the price of new models, and you might be able to afford a vessel that is bigger and has only been sailing for 2 to 5 years. 
If you have been looking to keep your budget to around $300,000, you might consider investing in an older yacht under 45ft.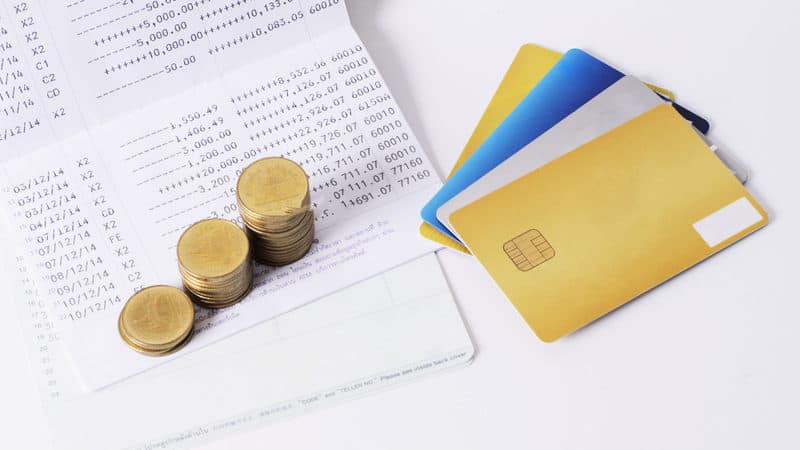 Catamarans and Depreciation: What You Need To Know
Depreciation is an important aspect to keep into consideration when you are looking for the best-priced catamaran. A new one can be as expensive as $5 million but will undoubtedly provide you with the best comforts and modern luxury. 
At the same time, catamarans suffer a steep depreciation when they touch the water. So, buying a new vessel will only guarantee you to have a boat worth its original price for a brief moment, and over time, a catamaran will lose its value. 
Keep in mind that, while not perfect, an older yacht can still represent a great deal. Most catamarans that are over ten years old will be fully depreciated by now. Therefore, the price you are buying them at is likely to stay the same in future years. In turn, this can represent a great deal for buyers who might be looking at selling in a few years without a significant loss. 
"When it comes down to differentiating a bad deal from a good deal, you should focus on the boat's condition rather than on its age or brand."

Gabo
A boat created by a renowned designer, if not properly kept, will cost just as much to fix in frequent repairs and maintenance as any other. 
To avoid big financial risks, consider getting in touch with an expert catamaran broker and surveyor.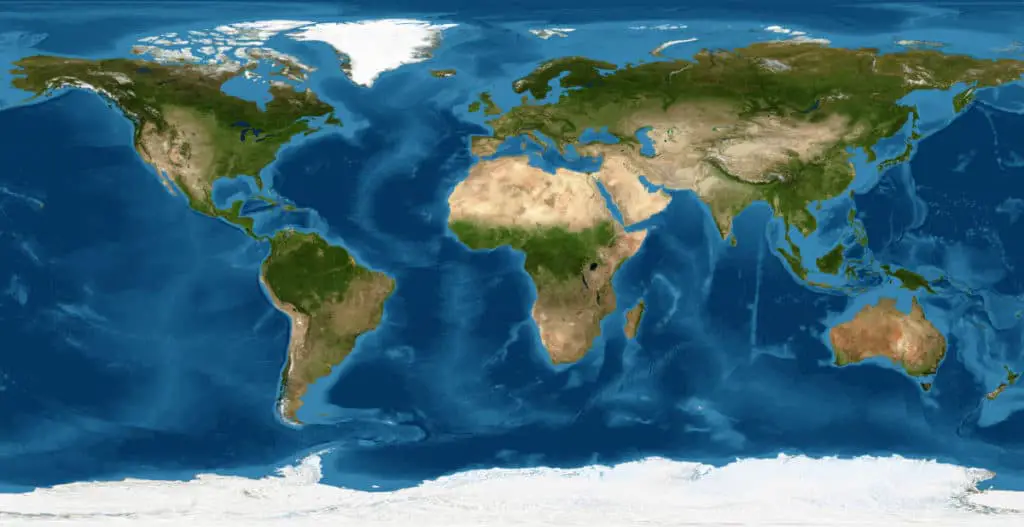 Blue Water Cruising Catamarans
If you are new to the world of catamarans, you might not know that there are different types of multi-hull boats out there. When looking for the best catamaran, one of the significant decisions you will have to make is whether you should invest in a bluewater or coastal cruising catamaran. 
Read another of my articles for a in depth (pun intended :)) understanding of what a blue water catamaran really is.
Bluewater catamarans are regarded as offshore sailboats. They are designed to be suitable for long-distance ocean passages, so they boast all the necessary features needed to:
Welcome a crew of live-abroad sailors (usually 4+).
Boast all the modern necessities and amenities needed for long periods of life onboard.
Withstand rough seas.
Offshore cruising catamarans are the ideal choice if you are looking to spend weeks at a time on your boat or you are planning long passages across oceans (or sailing the world like me). If you have in mind to take a sailing sabbatical, an offshore cruising catamaran will help you better deal with the fast-changing winds and weather conditions. 
However, offshore catamarans are generally larger. Some of the main characteristics of these vessels include:
At least 42ft length
30in of bridge deck clearance (BDC) to reduce noise from wave slaps while keeping windage manageable
At least 5,000 pounds of load-carrying capacity (LCC) to store enough water, fuel, and equipment for longer passages without affecting the catamaran's buoyancy
50% beam to length ratio to increase stability 
The helm should be located in a sheltered location from the weather and ensure perfect visibility
Because they need to be larger, more powerful, and of a higher-quality build, offshore catamarans are more expensive. You will be looking at paying around $300,000 to $500,000 for a new offshore cat, or you can get a used one for anything between $150 000 and up.
Here is my article on the 10 best blue water cats!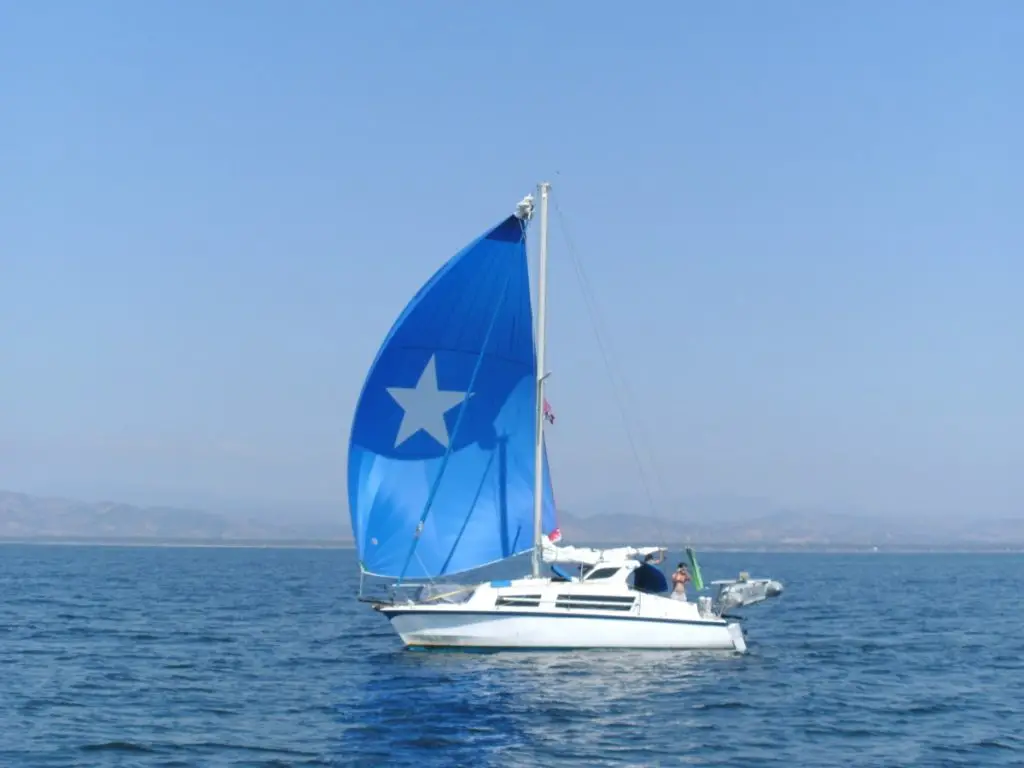 Coastal Cruising Catamarans
As we have seen, your catamaran's specs won't only impact where you can sail them and for how long, but also on their price. So, if you are looking for a more affordable option to enjoy a short trip just off the coast, you might opt for a coastal catamaran. 
Coastal catamarans are designed to be smaller and easier to maintain and sail. Of course, as bad weather conditions approach, your sailing strategy will be different than if you had a blue water catamaran. In most cases, you will be heading back to the coast rather than having to fight the storm. 
Coastal cruisers are designed to be managed with more limited expertise and usually host several passengers for short sails or parties off the coast. 
Some of the characteristics of these vessels include:
They can be luxurious and complete with all amenities and living space necessary for several passengers.
They usually boast more cabins.
They offer integrated fixed kneels and shoal-draft rudders.
They might have high-windage flybridges, which are aesthetically more appealing and don't need to perform in rough weather conditions. 
They might have shorter bows and heavier displacements.
It is not uncommon for these types of boats to struggle to move forward even in flat-water conditions. They are purposely designed to be aesthetically appealing and offer ample living space, making them less aerodynamic. 
If you wish to invest in a new coastal catamaran, you will still spend over $500,000. If you are going to host exclusive parties, you might need to ensure that your yacht is complete with the modern luxurious amenities your guest needs. 
At the same time, if you don't need such luxury, you can find used models between $100,000 to $250,000 that are still in excellent condition and with all the necessary comforts. 
Here is my article on the best cruising cat brands!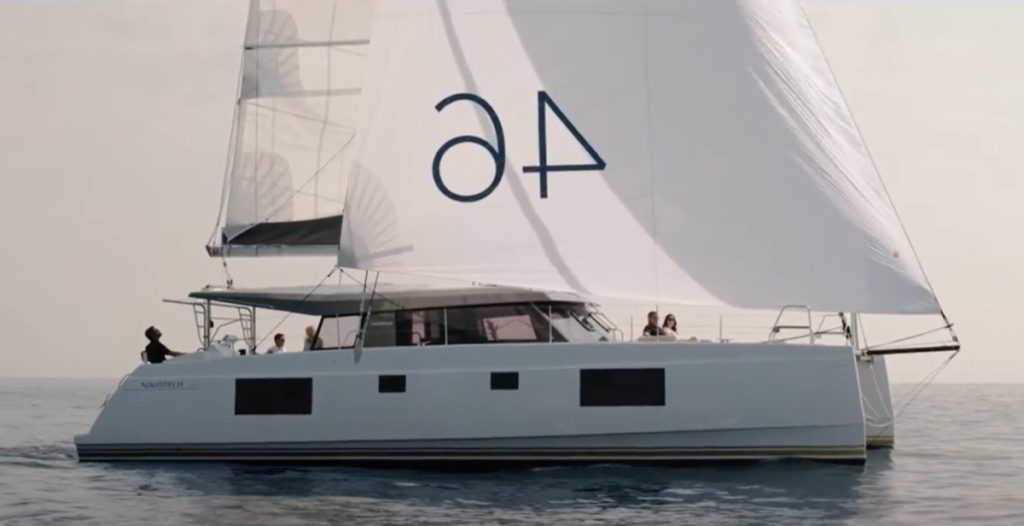 Owner's Version – 3 People Cruising Catamarans
Another aspect to consider when buying a catamaran is its internal layout. When purchasing a yacht, you might encounter the expressions "Owner's Version" and "Charter's Version." 
An Owner's version catamaran is usually a blue water catamaran designed for longer passages. In terms of exterior design and build, it will have all the characteristics seen above. 
You can find out more about what an Owner's version catamaran looks like inside in the video below:
Internally, you might recognize an Owner's version from the following features:
More advanced systems that might require an expert hand for maintenance and care.
Greater loading capacity for fuel and water so that it can withstand more extended periods away from refueling facilities.
3-people accommodation with usually two berths allowing for increased living space and comfort for the people abroad. Usually one of the hulls is the "master cabin" and in the opposite, there are two cabins.
The Owner's versions are designed with the needs of sailors on long passages in mind. These are usually 45-75-year-old individuals who travel with their family or close friends, and they have hands-on sailing experience. 
Owner's version catamarans usually boast one or two bathrooms, which provide the passengers with all the necessary facilities while also increasing the boat's efficiency. Generally, Owner's versions are more expensive than charter due to their high demand, and they can cost as much as $700,000 for a 42ft used model. 
Check out my article on the best cat layout!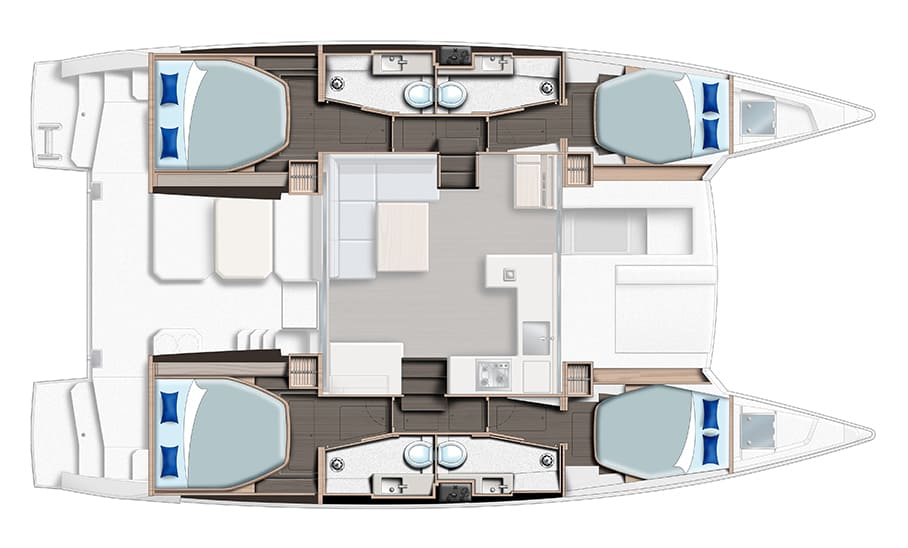 Charter Version – 5+ People Cruising Catamarans
Charter version catamarans are another alternative that you might consider. In terms of build and exterior design, they have all the characteristics of a coastal cruiser. This means they are smaller, not designed to withstand challenging weather conditions, and often come with a flybridge. 
Charter versions are designed to be occupied for around two weeks at a time by younger individuals. These passengers are open to embracing a reduced personal living space and a more crowded environment. These catamarans are ideal for larger parties of passengers who wish to lower the individual cost of enjoying a catamaran experience. 
Because of their build, charter versions won't hold enough fuel or water for longer than two weeks, which means that you will need to stop at water and fuel facilities. However, they generally require fewer repairs and less maintenance. 
Charter's versions are usually smaller boats below 45ft and boast four cabins and multiple bathrooms. This layout allows couples or individual passengers to have their own private space and enjoy a crowded living area with their fellow passengers. 
Generally, charter versions are less expensive, and you will be able to find the right used one for less than $200,000. Nonetheless, you will be limited on where you can go with these boats unless you reconfigure them as an offshore bluewater cruiser which many do.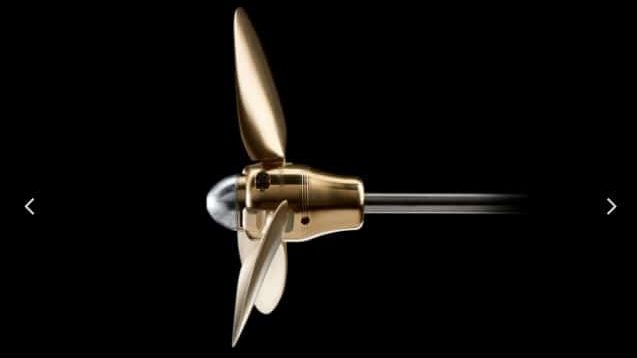 Electric Propulsion System
Catamarans have been on the market for decades. While the interiors have been subjected to several revamps and innovation, their overall build has not changed much. However, over the past years, yacht and multihull designers have been paying attention to how the market is changing. 
Today, there is a significant interest in cleaner, more environmentally-friendly transport solutions and catamarans buyers are generally part of that demographic with enough disposable income to actively look for these innovations. 
In turn, designers have started to develop electric propulsion systems. These have many benefits, including:
Reduced noise – both at "idle" and cruise speed.
Reduced waste (fewer engineparts, oils etc.)
The engines are powered by a lithium batteries that can be located anywhere and insulated against weather conditions. 
Positioning the battery at the center of the vessel will improve its stability and aerodynamics.
While electric propulsion systems are the way forward, they are relatively new. Lagoon is striving towards bringing an electric propulsion system in each of its latest boats. However, a Lagoon with electronic propulsion systems currently sold at a price range between $800,000 and $830,000.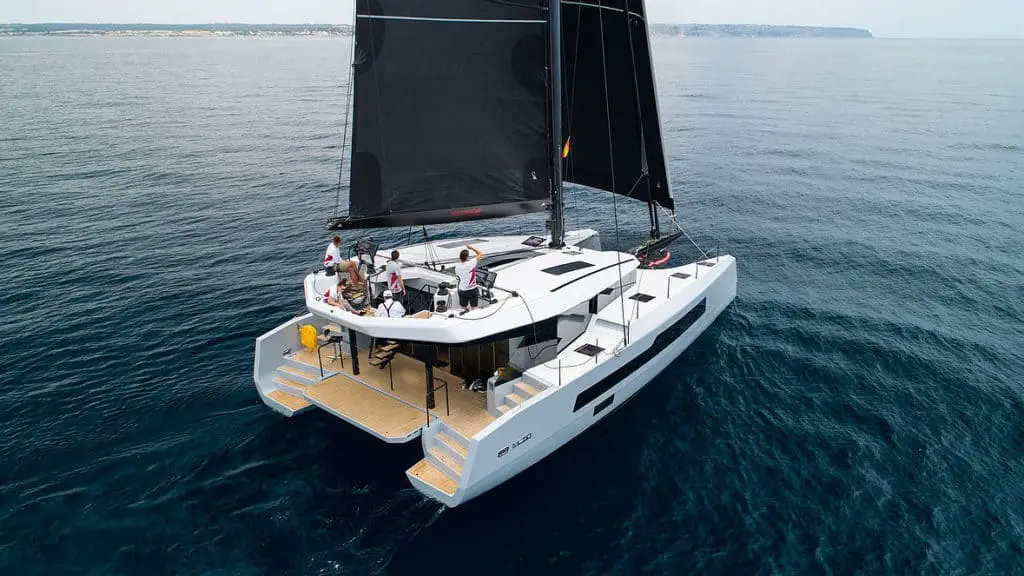 Flybridge vs. No-Flybridge Cruising Catamarans Version
Flybridge or no flybridge is a debate that has been taking over the world of sailing for decades. Flybridges are an incredible feature that can genuinely bring your catamaran to the next level. 
Some benefits include:
They offer a raised navigation station with better views.
It is easy to maneuver the boat in tight spaces from a flybridge.
It creates additional living space for the passengers.
It makes the boat more appealing for potential buyers. 
At the same time, flybridges have considerable downsides. In smaller boats, they might increase the aloft weight, which means that the boom has to be higher. Such a structure moves the boat's point of gravity upwards, making it less stable and more subjected to high winds. 
Additionally, flybridge structures are not suitable for smaller boats. Designers have traditionally been refusing to complete boats smaller than 45ft with flybridges because these can significantly throw off their balance. 
At the same time, an increasing number of buyers are actively looking for this feature. The Lagoon 440 was the first boat under 45ft to boast a flybridge, and it has become one of the most-sold models ever. 
When it comes down to buying your dream vessel, the question of whether you should invest in a flybridge or not will need to be answered. However, if you have opted for a blue water catamaran, you might decide against it. These boats are already more expensive than charter boats, and a flybridge won't help their stability 
Additionally, having a raised navigation station or flybridge can add around $25,000 to $75,000 to the boat's price. Yet, it has been seen that catamarans with an upper navigation station might sell faster and with a greater return on investment. This is especially true if your catamaran is complete with two navigation stations, one on the upper deck and one under the deck. 
What is a flybridge? In depth Pros and cons!
If on a Budget: Opt for a Catamaran Below 47 Feet
If you are looking for a second-hand catamaran below $300,000, you should not look for anything larger than 47ft.
Though you can still find bargains for larger boats, these are usually well above the $300,000 mark. Anything under that will likely need significant maintenance.
Even for an expert sailor with boat maintenance experience, a fixer-upper catamaran can involve high costs that are difficult to estimate. So, you might find a great deal only to discover that you need to add $100,000 to ensure that your boat is safe, reliable, and efficient. 
Opting for a boat smaller than 47ft allows you to have an offshore vessel to enjoy your longer passages. At the same time, you can enjoy more deck space when hosting a party just off the coast. And, in both cases, you can limit your expenses to below $300,000. 
Conclusion
Investing in a catamaran might be exciting, but at the same time also intimidating. If you are new to the sailing world, you should consider the benefits of partnering with a broker who can identify the right deal for your needs. Owner's versions, 2-berth, and blue water catamarans are generally more expensive, with an average price between $500,000 and $800,000. 
Charter or coastal boats designed for passengers to enjoy the sun and sea breeze just off the coast come at a much lower price, around $250,000-$300,000. A flybridge can significantly increase this price.